2018 Award Finalists
CPHR BC & Yukon celebrates leaders who inspire above-average professional people practices and is pleased to introduce the finalists for the 2018 Professional Awards.
The high-level overviews below serve as an introduction of each finalist and big-picture perspective of their achievements. Comprehensive nomination packages were provided to the awards committee and judges.
CPHR BC & Yukon was honored by the attendance of the Lieutenant Governor of British Columbia at the 2018 Celebration Gala Luncheon. Read her message of congratulations to all 2018 award winners.
Rising Star Award
Sponsored by: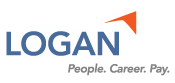 Award of Excellence – HR Professional of the Year
Sponsored by: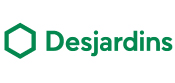 | Name | Title | Organization | Location |
| --- | --- | --- | --- |
| Ram Gill, CPHR – FINALIST | HR Business Partner | Shoppers Drug Mart | Vancouver, BC |
| Michelle Sing, CPHR – RECIPIENT | Interim CEO | YWCA Metro Vancouver | Vancouver, BC |
Rising Star Award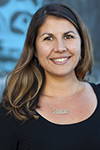 Tierra Madani, CPHR Candidate
Human Resources Manager
Vancouver Island Brewing
Victoria, BC
When the owner of Muskoka Brewery purchased Vancouver Island Brewing, a business that had changed little over the course of decades with a team of 35, the need for the unexplored role of human resources became clear, and Tierra Madani was the obvious choice.
For Madani, the opportunity to embrace the full spectrum of HR responsibilities was a natural extension of both her education—with an undergraduate BComm in HR management and a college diploma in tourism management—and her innate people-first focus, which had developed in her UBC days as a student recruitment ambassador and, later, as a full-time recruiter for UBC's Learning Exchange Program.
Madani started as the VIB HR coordinator in March 2017 and was promoted to HR Manager within only four months. Remaining the only HR professional on site, with support from the Ontario-based director of people and development, Madani has since become an invaluable component of the senior leadership team. With a direct line to the owner of Muskoka Brewery, she has been recognized as a key leader within the business and a core component of the company's future growth and success.
While carrying the full slate of HR functions, including compensation, performance management, benefits administration, policy and programs, health and safety, and recruitment, Madani made the people on the ground her priority. Working within a team that had undergone much change within a short period of time, and knowing that the transition ran the risk of attracting "glass-half-empty" thinking, Madani targeted culture-building from the start. Asking the right questions and taking the feedback, she moved the VIB team away from the potential culture-crisis and straight to "Island Time."
Designed to foster a caring and connected culture following the acquisition, the monthly three-hour "Island Time" sessions have become prime time events for VIB culture—a chance to break bread, build bridges, and celebrate outstanding contributions. "Island Time" beer tastings put a focus on fun, while also allowing employees to further their appreciation for the brewing industry and acclimating their palates to new beer styles.
The development, launch, and ongoing success of the "Island Time" program has been touted by management as tantamount to the relative smoothness of the transition and as the catalyst to a thriving collaborative culture at the brewery. These monthly sessions have been integral to the trust and respect Madani has garnered in a very short period of time with employees and leadership alike. Applauded for her ability to align the business priorities—recruitment, retention, and culture—with people-savvy best practices, Madani has since made greater funding for "Island Time" a priority for all that it brings to the business table.
Moreover, with trust, respect, and her finger on the pulse of the people and processes, Madani has become the defacto on-site manager for VIB employees in need, a one-stop Ops/HR shop in lieu of the GM who left shortly into the transition. To have such high-level HR leadership on the West Coast has been proven invaluable for the VP, sales and marketing at VIB, as well as the new owner in Ontario many miles away.
Madani earmarked talent development as key to retention and launched five new training and development initiatives in 2017. As a strong advocate for staff, Tierra ensured that the handful of people who transitioned from the business left with dignity and generous packages recognizing their years of service with the original owner, and that continuing staff received the support they needed to improve operations.
This strength of character and willingness to engage has been a hallmark of Tierra's career and is echoed in her history of community involvement: serving as employee campaign chair for the United Way of Greater Victoria, volunteering for VANOC at the Olympic Athlete's Village, providing event support for the Aboriginal Tourism Association of BC, and serving as an ongoing volunteer assessor for the Loran Scholarship Foundation.
As committed to her own development as to that of those around her, Madani is currently a CPHR candidate.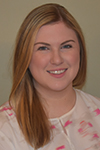 Marli Penner, CPHR
HR Advisor
Northwest Community College
Terrace, BC

When Northwest Community College (NWCC) in Terrace, B.C. set about to revitalize its human resources department two years ago, they found a bright light for their expanded HR team in Marli Penner, CPHR. Originally hired into primarily a benefits administration role, she shortly thereafter rose to the challenge of becoming NWCC's HR advisor, developing the role to encompass employee benefits, disability management, and occupational health and safety.
With limited experience in these particular fields, the initial learning curve was steep, but it illustrated Penner's driving intellect and personal reliability. Through her quest for knowledge and her passion for HR, she has not only thrived in her role, but began a new era and culture shift focused on OH&S where NWCC's other 300 employees—spread across four locations—can do the same, safely, in their own capacity.
Equipped with a bachelor of tourism management from Thompson Rivers University with majors in management and human resources, and a minor in marketing, together with a finance major earned through Bechtel University, Penner still faced a tremendous challenge. In becoming an OH&S champion with no prior Joint Occupational Health and Safety Committee or compliance checking experience, she went to work doing research, asking questions, compiling feedback and bringing together key players across the campuses to achieve buy-in.
Always moving forward, accepting criticism undeterred and leading by example, Penner remained the primary driver of the full range of these efforts—from training to producing training packages for staff, to educating on reporting compliance, and implementing an updated safety orientation program for new employees. With safety of staff and students in mind, she also increased the number of first aid attendants on campus and revitalized the dispatch process by routing first aid calls to both dispatch employees and first attendants, and utilizing two way radio's as a back up to ensure constant accessibility.
With a similar commitment to wellness, Penner has taken the lead alongside NWCC's Foundation Board and Student Union to organize multiple learning events for staff, students and the public where community experts join and present on a topic of either financial, physical, or mental health. Supportive, organized and compassionate, her advocacy around psychological safety and genuine care for employee wellbeing has won the respect of colleagues across all campuses. Her primary drive is to promote the underlying culture of wellness at NWCC and be an advocate for mental health.
Her commitment to disability management and prevention has been credited with significantly reducing the loss time injury rates and has increased the success of the return to work program. She has also revitalized employee awareness of NWCC's employee assistance program which has resulted in an increase of 7.4 per cent in usage in 2017.
A strong proponent of lifelong learning and an avid reader herself, Penner also created and an HR Book Share using her own professional development funds to bring in the first 30 books for other employees at NWCC to read and to expand their skill sets. She also used most of her 15 professional development days granted each year, and her own spare time, to read and summarize those books for others, with the growing collection now set up on a shelf open to the rest of the campus—introducing the broader community to topics such as performance management, leadership, respectful workplaces and difficult conversations.
This desire to not only grow professionally, but to share her newfound knowledge with her team and beyond, is indicative of the passion she holds for her vocation. Since she was hired, Penner has remained atop the latest news and trends, while digging deep into numerous seminars, conferences and training related to employment law, labour relations, accommodation, disability management, benefits administration, indigenous awareness, compensation and OH&S to name a few. From her learnings and through her ability to seek the best business solutions through the lens of people, Penner brings that rare mix of energy, acumen and actionable plans.
That strength of character and generosity of spirit extends beyond the workplace in many forms for Penner. From serving as a volunteer board member of Tamitik Status for Women to participating on the Northern Advisory Council for CPHR BC & Yukon to leading the way for future HR leaders in the CPHR BC & Yukon Professional Mentoring Program, Penner gives back to the profession that fuels her. She is also the lead event volunteer in Kitimat for the Canadian Cancer Society, having overseen Relay for Life and currently the Daffodil Dash from volunteer recruitment to team engagement to sponsorship and public relations. She is a member of the District of Kitimat's Leisure Services Advisory Commission, a long time women's hockey league player, and an active community leader.
Award of Excellence: HR Professional of the Year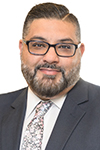 Ram Gill, CPHR
HR Business Partner
Shoppers Drug Mart
Vancouver, BC

Joining Shoppers Drug Mart as HR business partner, BC and Yukon region in 2011, Ram Gill, CPHR has embodied their C.O.R.E. values—care, ownership, respect and excellence—from day one.
Shoppers Drug Mart is a division of Loblaws Companies Limited with over 50,000 employees in over 1,300 locations in Canada. Reporting directly to the Senior HR Director of Western Canada—with 7,000 employees and 179 locations B.C. and the Yukon—Gill has consistently distinguished himself amidst a team of 400 HR professionals enterprise-wide.
Remarked upon for his courageous leadership, compassion and collaborative approach in his preceding HR career with The Home Depot and the Provincial Health Services Authority, in 2017, Gill joined the Shoppers Drug Mart "President's List" and was awarded "National HR Business Partner of the Year" in recognition of his work and contributions.
The reasons for such accolades hinge upon Gill's versatility, depth of knowledge and ability to balance his approach in any given situation. As a CPHR with both a diploma in HR management and a bachelor of business administration, Gill most recently added a certificate in labour law from York University to his betterment last year. With personal growth and outward giving key to his character, he has been a member of CPHR BC and Yukon since 1997.
His authenticity and expertise, combined with a genuine passion for continued learning and development in himself and those around him, has earned him trust and respect from the store associate owners, senior leaders and his peers alike. Gill is frequently called upon to mentor new HR employees and develop new initiatives to drive the best employee experience. With an intrinsically inclusionary attitude and a keen ear for hearing the unique needs of the wider team, Gill's approach to program development is one that ensures buy-in and resonates with results.
A most recent proposal to the senior director, HR and VP of operations in 2016 led to Gill's development and implementation of formal "HR 101/102" sessions, a two-day program designed to educate, inform and strengthen HR management and leadership capabilities amongst the franchise store leaders in BC and Yukon. Course content ranged from strengthening team culture and C.O.R.E. values to health and safety to strengths-based leadership and crucial conversations—with a healthy dose of attendance/disability management, employment standards and legal environment.
Over 440 participants moved through the program since the first session in May 2016. Although the cost of participation is a store expense to the franchise owners, the demand for the program is growing beyond the region. Moreover, as with so many of Gill's efforts, it is credited with making a measurable impact on people development and the broader bottom line. Imbued with increased confidence and inspired to further emulate the organizational C.O.R.E. values, the positive feedback speaks volumes. So too do the regional employee engagement results, which have been rising steadily since Gill's arrival.
Previously, Gill had laid the groundwork for creating more collaborative communications across the geographically-dispersed team with the creation and launch of "BC Buzz" on a cloud-based platform in 2014. Providing both a community page for BC store teams and a strong internal platform for regional news, store openings, best practices and strong recognition of great work drawing in even greater community and collaboration.
Often called upon for special assignments within the greater people picture, particularly around sensitive issues in merging cultures, Gill's impact has been felt both nationally and closer to home. In 2013, he launched the annual BC regional "Movember" campaign to support men's health—and overall wellness — with over $40,000 being donated to the Shoppers Drug Mart WISH Foundation (Working In Support Of Hope) so far.
An inspiring role model of leadership, known as much for his healthy laugh and lifestyle, Gill is also a dedicated participant in SDM community events such as Run for Women, Ride Don't Hide and many other fundraising events hosted within the Region. Playing an equally active role outside of work, Gill is a proud volunteer on his son's behalf with the Semiahmoo Hockey Association, past treasurer with the New City Toastmasters and team leader of the Surrey Crime Prevention Society.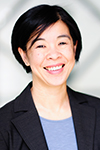 Michelle Sing, CPHR
Vice President, Human Resources, Volunteers, Communications, and Crabtree Corner Community
YWCA Metro Vancouver
Vancouver, BC

Anchored by the belief that "our employees are everything to us," Michelle Sing, CPHR has spent the past 26 years elevating and executing the profession of HR. The past 22 of those years have been committed to YWCA Metro Vancouver, where she provides overarching HR leadership to the executive and 400+ employees spread over 58 locations.
With excellence in people practices fundamental to its organizational mission, Sing's sustained tenure and rise to VP, HR is in keeping with the exceptional traits noted throughout her career with the YWCA. Leadership-level listening and calibre of communications have been hallmarks. Fittingly, Sing will assume the role of Interim CEO, stepping into the role on April 20, 2018. She looks forward to role modelling the values-based leadership that is so fundamental to the YWCA's reputation and culture.
Moreover, as a leader who walks her talk, Sing also holds operational responsibility for the YWCA's most vulnerable clients in Vancouver's Downtown Eastside at Crabtree Corner Community Resource Centre, where her inclusive and collaborative style has made a significant impact. Listening, learning and then crafting solutions, her compassionate and empowering leadership motivates and supports those program leads and volunteers to make a difference in the lives of single mothers and their children.
As an engaged and dynamic HR leader, inspired by people and driven by results, her approach and subsequent practices and processes have greatly enhanced an already strong mission-focused culture, while freeing up critical resources, funds, people and time to advance strategic and operating objectives. Her ability to identify the enablers, detractors and key systems required to accelerate such organizational performance has inspired leadership and the employees alike. With an HR team of just two, including herself, Sing's impact is even more remarkable.
Case in point are the latest figures from the YWCA's 2017 employee engagement survey, in which the organization achieved a remarkable participation rate of 95 per cent and equally laudable, overall engagement score of 88.4 per cent. Impressively, that figure jumps to 94.2 per cent when AON Hewitt's six "engagement driving" questions are factored in. A previous survey by AON Hewitt in 2014 resulted in YWCA Metro Vancouver being named one of Canada's Best Small and Medium Employers in 2015.
In addition, her leadership on diversity—grounded and given wings by her ability to inspire, influence and mobilize her peers and colleagues—is credited with strengthening the organization's ability to reflect the diverse community it serves, while providing invaluable, organic support to organizational goals and values.
Such feedback speaks volumes of Sing's HR impact.
All of this is even more impressive considering the challenges Sing has helped the organization weather, such as the 2008 global economic crisis and its impact on charitable giving. Sing expertly balanced the needs of the organization and its employees to turn adversity into opportunity by introducing new programs, systems and processes, while evolving a risk intelligent culture across all groups and building capacity within the organization to ensure everyone is focused on the YWCA's mission, vision and clients. This is of tremendous significance for any business, but particularly for a values-driven, entrepreneurial non-profit.
Most recently, Sing provided critical leadership in aligning the HR strategy with the YWCA's 2016-2018 Strategic Plan. Developed by the Board of Directors and executive team, including Sing, the plan drives three core strategies—Safety and Wellness, Opportunities for Families and Hope for the Future—that help society's most vulnerable to achieve personal and economic independence.
Bringing the best of all worlds to the table—on budget and on time—Sing also worked collaboratively with the Finance team in 2017 to lead the development and implementation of a new HR/payroll system in four months.
Also in 2017, Sing successfully concluded collective bargaining with the International Union of Operating Engineers, achieving a five-year agreement for close to 100 employees, and giving the organization significant stability at a critical time. Her strength in labour relations is evident in the consistently low number of union grievances received by the organization, on average less than two grievances per annum over the past 10 years.
To help meet the needs of a multigenerational workforce, she introduced heat maps to facilitate succession planning and accelerate the development of high-potential employees. She works with management across the organization to ensure every employee is captured in this initiative.
Well-versed, versatile and embracing a broader vision of service, Sing is an acknowledged leader in her field and is deeply committed to building capacity not only across the YWCA, but throughout the non-profit sector. Such efforts have ranged from founding the Vancouver-based HR Non-Profit Roundtable, to co-chairing a cross-sectoral committee for government and non-profit to build capacity and forge relationships across sectors, to helping PHS Community Services Society through the hiring and selection process of their new executive director. She has also provided integral support to other YMCA/YWCA's with HR practices, key coaching and always sharing her learning to maximum benefit across all sectors.