Fellow CPHR
The Fellow CPHR Award is a prestigious award that recognizes Chartered Professionals in Human Resources (CPHR) who have made exemplary contributions to the HR profession. Recipients of the award are granted recognition as a Fellow of the Chartered Professionals in Human Resources (FCPHR).
Nominations for the Fellow CPHR Award are now closed. Please contact the awards manager with any questions.
Criteria
Eligible nominees for the Fellow CPHR should have demonstrated leadership in at least three of five key areas:
Strategic positioning of the Human Resources profession
Development, sharing and promotion of innovative HR ideas, policies and practices
Advocacy on behalf of the HR profession to government policy makers
Service to local, provincial and/or national HR associations
Service to the broader community/social responsibility
A nominee will also have exemplified the values in the CPHR code of conduct (fairness, justice, dignity, respect, and integrity) and have shown adherence to the statutory acts, regulations and bylaws of CPHR Canada and their provincial HR association.
Eligibility
Must have held the CPHR for a minimum of five (5) years and be a current member in good standing;
Is nominated through a supporting letter that outlines significant achievements/impact on the profession, evidence of how the nominee has contributed to at least three of the five criteria, and underscore the specific contributions made and their impact on advancing the profession.
Must not have any Code of Conduct violations in the past ten years.
Review Process
A Provincial Fellowship award committee, composed of senior HR members, some who currently hold the Fellow CPHR, reviews each nomination. After analyzing eligibility and criteria, the committee will recommend selected nominees for the Fellow CPHR. This recommendation is reviewed by the Board of the Provincial association who will either accept or reject the recommendation.
The Fellow CPHR is not a competition in which nominations are measured against each other, but rather, it is a process by which each nomination is measured against the criteria in place. An unsuccessful nomination can be re-submitted in a subsequent year especially if the individual has added significantly more contributions along the five criteria identified for the FCPHR award.
Nomination Submission Checklist:
Confirmation that the nominee has held the CPHR designation for a minimum of five (5) years.
Confirmation that the nominee is a CPHR BC & Yukon member in good standing.
Completed nomination form, with consent from the nominee.

The submission must address at least three of the five criteria above with specific examples supporting each relevant criteria.
A biography of the nominee including academic degrees and professional certifications, work history, and volunteer activities. This information must be verifiable by the Committee.

A supporting letter (one page maximum).

The letter should underscore the specific contributions made by the nominee and their impact on advancing the HR profession and must include contact information.

A current resume.
Recommendations of the Fellowship Awards Committee may:
Approve – the nominee will be recommended to the Board of Directors for the FCPHR title
Reject – when the committee concludes the nominee does not adequately meet the criteria, the nomination is rejected. Nothing prevents nominators from re-nominating a rejected nominee in future years.
Notification to the Nominee and the Nominator:
Successful nominees will be notified by the Chair of the Provincial Association Board of Directors.
Unsuccessful nominees and their nominators will be notified in writing within several weeks of the decision being made by the committee.
FCPHR Recipients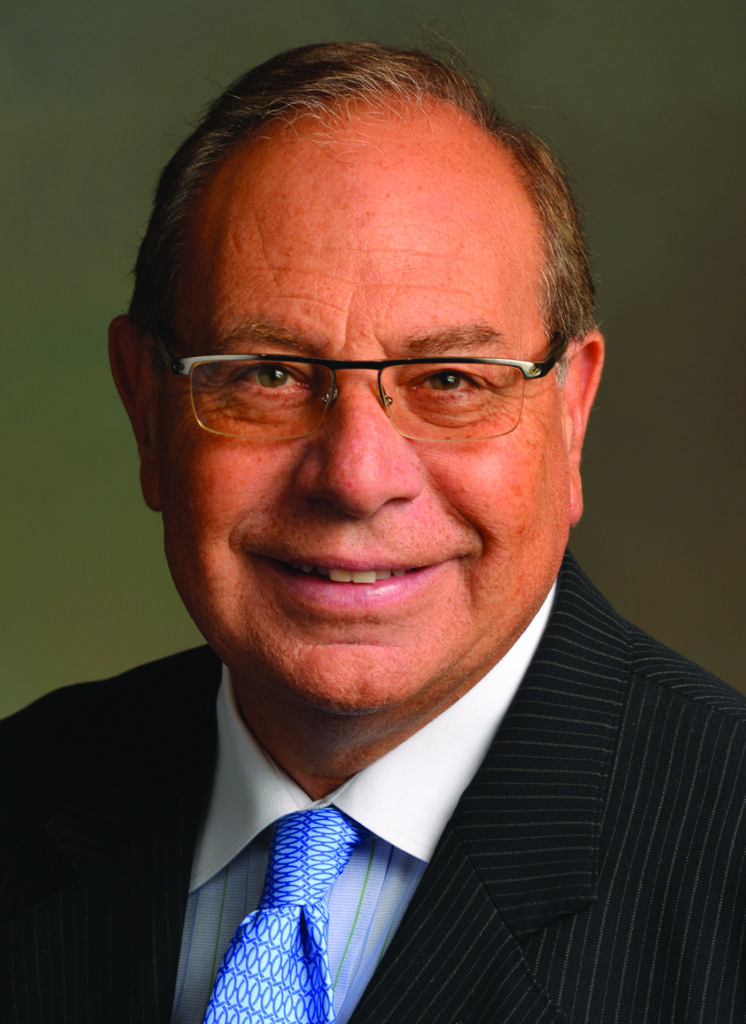 Anthony Ariganello
President & CEO
CPHR BC & Yukon
Anthony Ariganello is well known in the HR profession. From British Columbia to around the world, his influence on the success of professionals, professional organizations, and their designations cannot be overstated. Tapping into his background in accounting and operations, Anthony's talent for building and leading effective teams has brought CPHR BC & Yukon and CPHR Canada to a position of unmatched health and prominence.
The financial functions of business were Anthony's focus early in his career. With a Commerce Degree from McGill University in hand, he succeeded in various senior-level finance roles in Montreal. He ascended from Controller to Vice President Finance and Logistics of Avon Canada in 1995, and his proven leadership qualities in the Canadian division of the world's largest direct seller would lead him to the role of President in 2000.
A new city and a new type of organization awaited Anthony in 2003 when he took the role of President and CEO of the Certified General Accountants (CGA) Association of Canada. Based in Vancouver, he was a key catalyst and architect of the groundbreaking multi-year merger of the CGA, CA, and CMA designations into the unified Chartered Professional Accountant (CPA) designation.
Anthony took over the leadership role at BC Human Resources Management Association (HRMA) in 2014, and dramatic transformation became a trademark of his tenure once again. A revitalized strategy and operational structure, along with a rebrand to CPHR, resulted in exceptional membership growth, multiple post-secondary partnerships and pathways, and a bolstered voice of influence for the HR profession in British Columbia and the Yukon.
This momentum extended to the national level when Anthony assumed the additional role of President and CEO of CPHR Canada in 2016. Bringing together a federation of member organizations was no simple task, but Anthony led a series of further streamlining, harmonizing, and refocusing that has brought CPHR Canada to the forefront of the professional certification internationally.
Beyond these dual duties, Anthony is a seasoned board member and contributor to his community. He was elected this year to Chair of the Board (President) of the World Federation of People Management Association (WFPMA). He also serves non-profits as Chairman of Re:Sound and Board Director of the Spinal Cord Injury Association of B.C. Anthony is a sought-after advisor and speaker on topics including good governance and operational excellence.
Anthony Ariganello is a 2023 recipient of the Fellow of the Chartered Professionals in Human Resources (FCPHR) designation.
---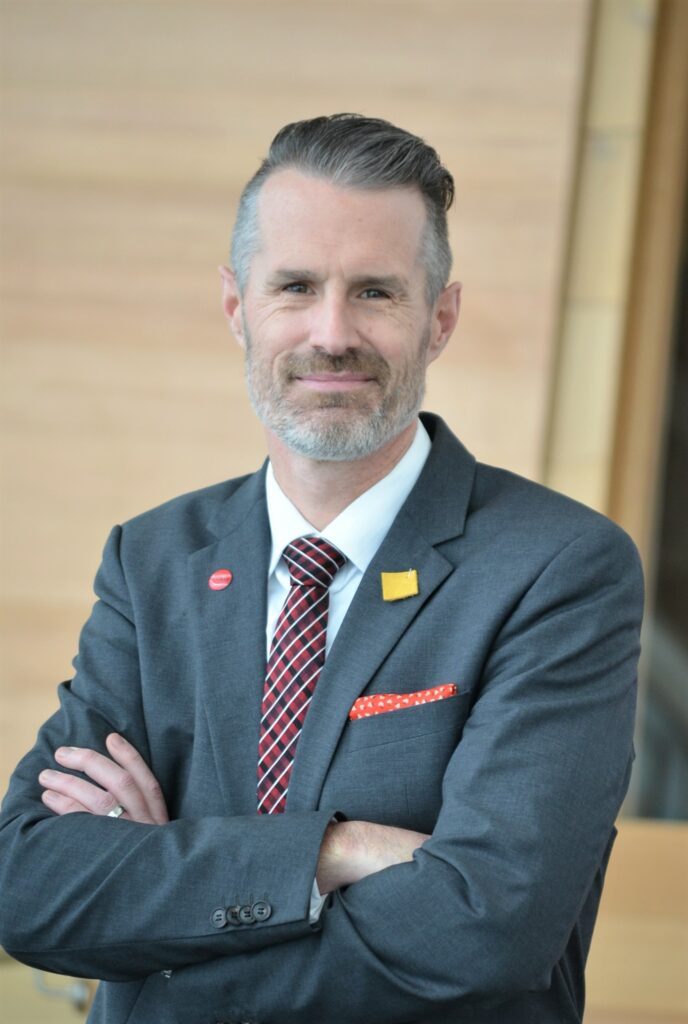 Neil Fassina
President
Okanagan College
Neil Fassina has dedicated his career to advocacy for the human resources profession and its rightful place in the network of executive decision making. As a researcher, award-winning professor, and now post-secondary institution President, Neil has emerged as a leader who talks the talk and deploys his well-rounded experience in service of employee wellness and organizational excellence.
In his undergraduate studies at University of Calgary, Neil focused on industrial and organizational psychology. This led him to a PhD from the University of Toronto centered on human resources and organizational behaviour. His reputation as an outstanding teacher began here with two teaching awards from the Rotman School of Management, and more accolades would follow during his professorships at his undergrad alma mater and University of Manitoba.
Neil left his tenured teaching post for the position of Dean of the JR Shaw School of Business at Northern Alberta Institute of Technology (NAIT) in 2011. Now in a top post-secondary leadership role, he was able to put into practice everything that had led him to the Dean's office. He led a 2000-person re-organization at NAIT that aligned the goals of the institution with the structure of its employment ranks.
This broad transformational endeavor would prepare him for the role of President at Athabasca University, where he served from 2016-2021, and his current post as President of Okanagan College. At both institutions, Neil modified reporting structures to enshrine direct reporting to the President and prominent seats at board and executive tables for the Human Resources head. He remains an advocate for strong human resources strategy and systems when governing.
Having published seven peer-reviewed articles and two book chapters, Neil is a well-established voice for the profession in print. In person, he has presented 42 peer-reviewed human resources and talent management conference presentations He also actively contributes to Canada's top selling undergraduate human resources textbook, "Canadian Human Resource Management: A Strategic Approach".
Neil is a seasoned Board Director and Chair across a range of Canadian institutions. Throughout his academic career he has also advised government leaders on effective people-centred policies. This has included advocacy for foreign credential recognition for skilled immigrants and post-secondary participation for youth. He was recently appointed Chair of Trades Training British Columbia, focusing on skilled trades legislation in B.C.
Neil Fassina is a 2023 recipient of the Fellow of the Chartered Professionals in Human Resources (FCPHR) designation.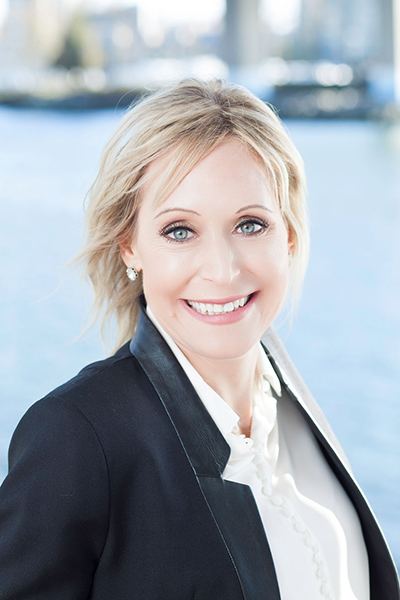 Robin Turnill
Managing Consultant
Pivot HR Services
Robin Turnill has been looked up to by her students and colleagues alike throughout her nearly two decades of holding the CPHR designation. The executive positions and volunteer roles she has held show an unmistakable pattern of uplifting and giving back to the community around her, and her work today is as impactful and crucial as ever.
A long tenure with the Greater Vancouver Community Services Society saw Robin in roles ranging from Manager of Human Resources to Chief Operating Officer. In 2017, she founded Pivot HR Services, where she currently leads a team of six as Managing Consultant. Pivot provides tailored strategic HR services to a wide range of organizations in the Lower Mainland, as well provincially and nationally for the public, private and non-profit sectors. Her work focuses on promoting respectful, healthy, inclusive and equitable workplaces, and she specializes in learning and development, leadership coaching, workplace investigations, policy development and board governance.
Herself a graduate of UBC and York's Master of HR Management program, Professor Turnill spent years instructing and mentoring the students of Kwantlen Polytechnic University's BBA in HR Management program. She remains enthusiastically involved in the lives of many former students as a source of career advice and connection, and she currently chairs the program's Employer Advisory Committee for influencing curriculum with relevant up-to-date expertise from the industry.
In addition, Robin volunteers her time and voice for causes she cares about. She is a CPHR BC & Yukon Board Director and President of the Board of Kids Up Front Vancouver, an organization connecting underserved youth to arts, cultural, sporting and educational programs. A frequent guest speaker at professional events, and on panels and podcasts, Robin has spoken on an array of topics including pay equity, organizational culture, and HR trends and best practices. She is a regular contributor to CPHR BC & Yukon's PeopleTalk magazine.
A veteran leader in the field and a role model for Human Resources professionals of the future, Robin Turnill is a 2022 recipient of the Fellow of the Chartered Professionals in Human Resources (FCPHR) designation.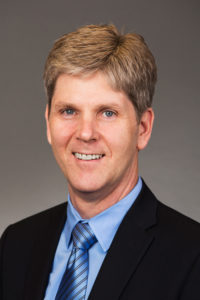 Rob Cutler
Vice President Business Innovation & Chief Product Officer
Land Title & Survey Authority of BC
Rob Cutler has provided transformational HR expertise across industries for more than 25 years. His success leading a high-stakes business technology project earned him a nomination for the CPHR BC & Yukon Award of Excellence – HR Professional of the Year in 2013, and his noteworthy work has not slowed since.
Having majored in accounting during university, it's no surprise that Rob's knack for financial matters has proven valuable. His stint with The Loewen Group in the early 2000s came during bankruptcy and upheaval for the funeral services company, and his ability to bridge financial realities with the well-being of employees helped stabilize the company and revitalize staff engagement.
At Accenture Business Services for Utilities, Rob tapped into the same skills to streamline processes and implement technology improvements. He helped his team hit new highs for its metrics of employee engagement, customer satisfaction , and profitability for their client-serving organization.
An even larger challenge would arise for Rob at the Land Title & Survey Authority of BC (LTSA), where he served as VP of HR for 12 years. Technology was outdated, and a broad, bold change was necessary to automate the processes of day-to-day work. Such a project required expert-level change management for the new system's users if the three-year, $20 million investment was going to be worth it. Rob delivered just that, consistently surveying and gauging the needs and concerns of LTSA staff. The project ended up succeeding in modernizing and automating 60% of the organization's processes and setting it up for future growth.
In 2020, Rob transitioned out of HR into a technology role as VP Business Innovation and Chief Product Officer for LTSA where he leads a team responsible for new business development and product management. Rob is excited by the challenges and opportunities that this new role brings. Given his career trajectory to-date, he is confident that the knowledge, skills, and abilities that his HR career has helped him develop will serve him well in this new role.
Rob's involvement with CPHR BC & Yukon began in his student days and has been crucial in steering the organization to its present state of financial stability and vitality. Today, a past Board of Directors member and Finance Committee chair, Rob Cutler is a 2021 recipient of the Fellow of the Chartered Professionals in Human Resources (FCPHR) designation.
---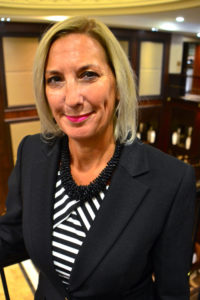 Kristi Searle
Human Resources Business Strategist
Peoplebiz Consulting Inc.
A proprietor, mentor, and evergreen example of HR excellence, Kristi Searle has been delivering value to industry clients and raising up others in the field for decades.
Kristi's prolific career began in 1987. She struck out on her own in 2003 with the creation of Peoplebiz, her full-service
consulting firm that has provided tailored HR services to countless companies since its inception. From small local enterprises to First Nations Organizations to Fortune 500 giants, Kristi's sound expertise and complete suite of HR services have been indispensable across the region for years. At the helm of Peoplebiz, Kristi has proven herself to be a trusted advisor, recruiter, and all-around expert in the field, and she hasn't looked back since.
Those who work alongside Kristi speak highly of her generosity, both with her time and her wisdom. This shows in her years of volunteerism and her reputation as an enthusiastic mentor for fellow HR professionals at all career levels. Active with CPHR British Columbia & Yukon since 1994, she has contributed to a multitude of committees, founded and co-chaired the Richmond/Delta Roundtable, and served multiple terms on the Board of Directors, including as Vice President in 2004. Kristi is a current board member since 2018.
Beyond CPHR, Kristi shares her gift and passion for the profession with Dress For Success Vancouver, a non-profit that helps women enter the workforce by providing business-appropriate attire and career mentorship. She has been a Career Specialist with the group since 2016, helping to maximise the potential of women in her community as they seek gainful, lasting employment.
A pragmatic builder of best practices for her clients, a continually involved contributor to the industry, and a respected leader in the community, Kristi Searle is a 2021 recipient of the Fellow of the Chartered Professionals in Human Resources (FCPHR) designation.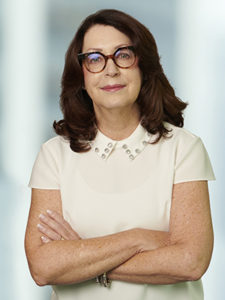 Barb Bahry
Vice President, Organizational Development
Odlum Brown Limited
Described as a trusted advisor and a champion of mentoring and leadership, Barbara Bahry has a career mosaic that includes a diverse range of organizations in the real estate, financial services, technology and professional services sectors.For over 20 years, Bahry has been a key driver of business success by leveraging her portfolio of expertise in personal branding, leadership
development, performance management, organizational effectiveness and compensation and rewards.
She is currently Vice President, Organizational Development, at Odlum Brown Limited, an independent, full-service investment firm with a nearly 100-year history of creating and preserving wealth. As a member of the Senior Leadership Team, Bahry is responsible for guiding the overall talent, leadership development and engagement strategies for the firm.
Over the years, Bahry has developed her expertise through national and global leadership roles at Sierra Systems, Pivotal Software (now Pivotal CRM, a division of Avolin) and PricewaterhouseCoopers (now PwC).
Bahry believes the world needs more "good news stories" about great leadership. She is most fulfilled when developing future leaders, which her role at Odlum Brown has provided ample opportunity to engage in. She views leadership development as a critical business investment and is passionate about supporting individuals on their journey to being authentic and accountable leaders who drive measurable business results.
Bahry's natural sense of calm and purpose draws others to her, and she has earned a reputation for truly engaging others and gaining their trust. She is respected for her composed, polished and patient style.
Bahry is a role model and mentor with an unwavering commitment to the HR profession and her community. She serves as a board member for CPHR BC & Yukon, the YWCA of Metro Vancouver and the Board of Governors for Canada's Most AdmiredTM Corporate Cultures awards.
---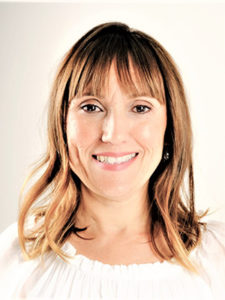 Roberta Fidalgo
HR Consultant/Owner
YET Human Resources
Driven by a philosophy to "aspire to inspire before you expire," Roberta Fidalgo has led the HR profession for more than 20 years as a senior HR leader, strategic HR business partner and advisor to business leaders and management teams. In keeping with her personal value of stepping forward into growth, in 2017 she began applying her HR expertise to a wider clientele as owner of YET Human Resources.
Roberta's ability to assess and empower individuals and organizations alike is what defines her character and value. During her 12 years as AVP of HR with Valley First, a division of First West Credit Union, she created opportunities to develop that unique skillset, playing an instrumental leadership role in providing support to the people side of the equation during multiple mergers. Partnering with a colleague, Roberta not only created the new First West people practices, programs and policies, but did so with a focus on everyday employee satisfaction and engagement—to lasting effect. Long before other organizations were doing so, Roberta created core competencies that served employees and leaders alike and tied them all back to HR programs.
Committed to a lifetime of learning and the challenges that face all organizations, Roberta has completed a coaching program, specializing in attention deficit hyperactivity disorder (ADHD) and is currently exploring how ADHD impacts the workplace, with a goal of educating and empowering employers and those affected.
Roberta has been a dedicated volunteer for CPHR BC & Yukon since 1998, as a mentor, conference volunteer, member of provincial and national committees including; NKE Standards, Awards and Evaluations, and an advisory council member for over a decade, including chair for three years.
Roberta's involvement with the community is equally commendable. She has consistently held volunteer roles in the community for over 20 years including being a Big Sister for over 10 years. Currently, she is in her third year as President of the Board of Directors for Kelowna Women's Shelter.
She also teaches through the Continuing Studies program at Okanagan College and is a Registered Yoga teacher.
---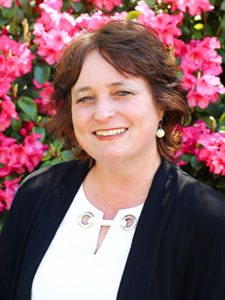 Lori Rilkoff
Retired
For the past 25 years, Lori Rilkoff has pursued her HR career based on the belief that efforts at the organizational level can benefit the entire community. Rilkoff has long been recognized as a passionate advocate of the HR profession through her volunteer work and in her role as the HR and Safety Director at the City of Kamloops. Rilkoff was the recipient of the first BCHRMA (now known as CPHR BC & Yukon)
scholarship awarded to a student outside of the lower mainland and her start as the student representative led to over two decades as volunteer for the association, including as the Central Interior chair for three years. She was chosen to represent Canada and the HR profession by Rotary International on a Group Study Exchange to Denmark in 2001.
Inspired and led by Rilkoff, the City of Kamloops' workplace wellness program "Wellness Works" was highlighted on Health Canada's website due to both its comprehensive approach and strategic implementation and was a key part of the City's Corporate Strategic Plan. Along with her leadership for "Wellness Works" recognized as a critical factor in the City being awarded the Award of Excellence by the National Quality Institute, Rilkoff was also a finalist for the association's 2010 Innovation Award. She also participated on the advisory committee for a national Excellence, Innovation, and Wellness program developed by Excellence Canada.
To ensure public sector organizations in the interior had access to best practices on HR topics, Rilkoff developed information sessions. To help upcoming HR professionals, she has been a sessional instructor at Thompson Rivers University and a contributor to HR textbooks used throughout Europe and globally. She frequently volunteers with both the university and the association's mentoring programs and has assisted student clubs as a board advisory member and presenter. Rilkoff's own credentials include an MSc in HRM and Training (with Distinction) from the University of Leicester and a SHRM-SCP designation.
Rilkoff's contributions to the wellbeing of the community expand beyond her work in HR, holding volunteer roles with various nonprofits over the years. She currently donates her time to the Kamloops Hiking Club, still encouraging wellness for others.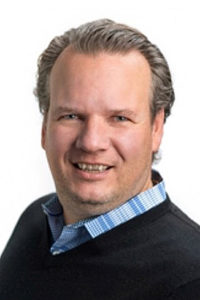 David Berrington
Principal, CONTACT HR Consulting Inc.
For over 20 years, David Berrington, FCPHR has been a driving force for HR in British Columbia as a professor, principal of CONTACT HR Consulting BC Inc. and as a passionate proponent of the profession.
As past-chair of CPHR BC & Yukon from 2004-2006, Berrington's involvement with the association goes back two decades to when he joined the Strategic Planning Task
Force during a period of critical decision-making. That same acumen also served Berrington and the profession on the national front through his Board of Directors involvement with CPHR Canada.
Through CONTACT HR, Berrington provides strategic and operational human resources consulting and recruitment services to growing companies across B.C. Berrington's most recent focus has been helping to advance the burgeoning liquefied natural gas (LNG) sector to develop energy projects in the Province. Berrington continues to thrive in diverse settings, with client sectors that include construction, non-profits, technology, management consulting, education and engineering.
A lifelong learner, Berrington's impact on the evolution of HR education has been similarly extensive: ranging from his inaugural role with HR Development Canada as manager of the HR Centre for Students in Kamloops to his lengthy tenure on the Advisory Committee for the BCIT HR Management Program to his first far more front and centre professorial roles.
Currently an instructor with Simon Fraser University's (SFU) Continuing Studies, Management and Professional programs, Berrington sets the pace and keeps the pulse of emerging HR talent through a variety of strategic planning and performance management courses.
Holding both his CPHR designation and Bachelor of Arts Degree from SFU, David has also maintained the highest standards of his own education with a steady stream of professional development ranging from project management boot camps to train-the trainer programs.
Moreover, while Berrington exemplifies HR excellence at work and in the classroom, he has helped many others step up to the plate beyond both of those environments as the recent president of the Dunbar Baseball Association.
---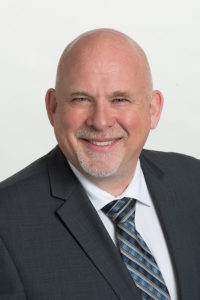 Greg Conner, FCPHR
Vice President, Human Resources and Corporate Secretary, BC Transit
As a business leader who has excelled in the HR profession for over 30 years, Greg Conner has helped share better futures for individuals and organizations alike.
Currently vice president of human resources and corporate secretary at BC Transit, Conner has long been regarded for his approachability as much as his
demonstrated expertise. As a results-based communicator and motivator, his overarching and passionate service ethic consistently guided and fueled much of his career.
From his earliest days as a training and development manager for the Province of B.C., strategic positioning of the HR profession with a priority on people development has been a focus for Conner. Driven by this philosophy, he became director of the Ministry of Human Resources' employee services division before moving on to director of HR for Camosun College. Years later, at the heart of technology as vice president of HR and communications with HP Advanced solutions, Conner's reputation for excellence had become well known.
He was recognized by the Vancouver Island Technology Council (VIATeC) as Executive of the Year (2009) and a year later, by CPHR BC & Yukon as a finalist for HR Professional of the Year. A natural communicator previously published in PeopleTalk, Conner has become a well-regarded and regular contributor to the Globe and Mail's national column, "Nine to Five."
Conner holds a Master's degree in public administration and a Bachelor of Arts in psychology. He has returned that learning in kind as a sessional instructor at the University of Victoria. He has also been a certified emotional intelligence assessor since 2002.
Conner volunteers with numerous community bodies including the United Way of Greater Victoria, Our Place Society, the Make-A-Wish Foundation and Cittaslow Cowichan. He also serves as chief mentor for FreshWorks Studio (AirSenze Solutions Inc.), an award-winning Vancouver Island-based application development studio that specializes in designing user experiences.
A thriving member of CPHR BC & Yukon who has served on both the Board of Directors and as a mentor in the Professional Mentorship Program, Conner continues to define the "people-first" potential of the HR profession."
---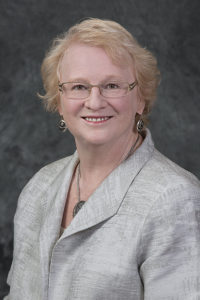 Alice Downing, FCPHR
Independent Management Consultant
Distinguished across decades for her business savvy and HR leadership, curiosity and compassion have served Alice Downing well.
Self-employed since 2003 as an independent management consultant in the areas of HR, community relations, governance and trusteeship, Downing was brought on to support Sinclar Group Forest Products Ltd.
in their "Whole of Community" approach following the tragic Lakeland Sawmill fire.
Through Downing's efforts — from supporting Lakeland employees and their families, to recruiting an HR director and helping build fresh foundations and HR strategy, her approach has helped heal and make whole both the HR department and strategy, as well as the organization and community of which it is a part.
Downing's acumen and experience has similarly served a wide range of organizations in industries such as, natural resources, manufacturing, insurance, and service industries, as well as in the public sector, health, education and not-for-profit organizations, including the University of Northern British Columbia, College of New Caledonia, Canadian Healthcare Association, Canadian Blood Services Insurance Inc., Health Employers Association of BC, Northern Health, and Fraser Basin Council.
In a career seeded within the forest industry, Downing's HR career took root in 1980 when she joined Northwood Pulp and Timber, and later Canfor, where she eventually became HR manager of their pulp and paper operations.
As a seasoned HR professional who has won the esteem of many, Downing's accolades include the Canfor President's Award of Excellence, Award of Merit from the Northern Chapter of CPHR BC & Yukon, Queen's Golden Jubilee Medal, and, most recently a citation from the American Hospital Association Board in recognition of outstanding leadership, commitment and high standards of performance.
That esteem extends into the broader community as well via Downing's extensive history of volunteering — be that chairing conferences, community service or sitting on a range of Governance Boards, another area in which her expertise is widely recognized on local, provincial and national levels. Widely published and much sought after, Downing's unflagging service undeniably serves the whole of many communities.
Mike Cass, FCPHR (2018)
Barry Cook, FCPHR (2018)
Hugh Finalyson, FCPHR (2018)
Denise Lloyd, FCPHR (2018)
Shannon Railton, FCPHR (2018)
Susan Ryan, FCPHR (2018)
Terrence (TJ) Schmaltz, FCPHR (2018)
Craig Pinder, FCPHR (2012)
Rod Killough, FCPHR (2011)
Susan McIntyre, FCPHR (2011)
Kevin Jeffrey, FCPHR (2011)
Joan Harrison, FCPHR (2011)
Catherine Richardson, FCPHR (2011)
Les Waldie, FCPHR (2011)
Dave Anderson, FCPHR (2009)
Lorne Armstrong, FCPHR (2009)
Gordon Story, FCPHR (2009)
Please contact the awards manager for more information regarding the Fellow CPHR Award and the Professional Awards program.
---