Professional Awards
Honouring the impact of our members
The CPHR BC & Yukon Professional Awards shine the spotlight on innovative and inspiring HR professionals, and celebrate leaders who inspire outstanding people practices.
CPHR BC & Yukon's member recognition program has been reimagined. The Professional Awards have been phased out and we are pleased to introduce the new HR Spotlight program. We thank all the volunteers and sponsors who have contributed to the past success of the Professional Awards and we continue to recognize the accomplishments of our past award recipients and finalists, listed below.  
For more information on the new member recognition program, HR Spotlight, please visit the website here.
For more information, please contact the Awards Manager at awards@cphrbc.ca.
Rising Star Award (Inactive)
The Rising Star Award recognized HR professionals who are 'lighting the HR community on fire.' These young HR trailblazers hold the future of the HR profession in their hands and are the lifeblood of many CPHR BC & Yukon volunteer committees.
Judging Criteria
The CPHR BC & Yukon Rising Star Award requires a demonstrated level of accomplishment in four areas. While the nominee may excel in one or more of the four areas, a demonstrated accomplishment in all four is required to receive the award.
The four criteria are:
Education: The nominee is committed to pursuing HR-related higher education through a post-secondary institution, the CPHR designation or other professional development means.
Contribution in the Workplace: The nominee has made a significant contributions to his/her workplace even at a very early stage of their HR career.
Leadership and Personal Traits: The nominee clearly demonstrates accelerated, leadership, ambition, innovation, creativity, drive, determination and energy in all he/she does.
Volunteerism and Community Involvement: The nominee actively volunteers with CPHR BC & Yukon or other professional or community associations (Example: events, charities, community programs, etc).
---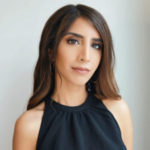 Mandy Bhullar, CPHR
Award Finalist
Manager Inclusion, Diversity, Equity and Action Partnering
lululemon
Burnaby, BC
Early into her HR career, Mandy Bhullar found her "why". In her words, it is her "relentless dedication to maximiz[ing] inclusion within workplaces", and it is her positions within well-known companies and change-making non-profits that reflect her why.
Having spent nearly five years with Vancity Credit Union in a progressing set of HR roles, Mandy made the move to lululemon in 2020. She landed the company's first dedicated Diversity and Inclusion Manager role, and she arrived at a time of rapid growth and unprecedented focus on these initiatives due to global events concerning racial equality. She now manages a team and plays a significant role in the expanding rollout of Diversity and Inclusion programs and business action plans.
In her short time at lululemon, Mandy has executed a number of new and significant programs for the company. She assembled a library of resources on Diversity and Inclusion topics and made it available to employees via the staff intranet platform. She also reached a high majority of the staff with an inaugural Employee Demographic Survey, which gathered facts and qualitative insights from the global workforce. She also created opportunities for employees of similar identities to connect, network, and share resources.
A BA graduate of the University of British Columbia and an alumni of BCIT School of Business and Media, Mandy has continued her education in Diversity and Inclusion by gaining several certificates in the field. Mandy has paired her professional accomplishments with continued community volunteerism. She is a current member for Vancouver-based Brands for Better, which seeks to connect and amplify initiatives for positive social and environmental change within companies. Here, she also serves on the Equity, Diversity and Inclusion Advisory Committee.
Beyond these involvements, Mandy is an avid writer and blogs about the topics of her profession on her personal website. She has recently gotten involved with CPHR BC & Yukon and, prior to joining lululemon, offered freelance career coaching and consultation services on Diversity, Equity and Inclusion.
Having found her professional fit early and run a great distance with it so far, Mandy is certain to keep affecting crucial changes for those entering the workforce and finding their way through it in a fast-changing world.
---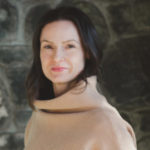 Allison Greaves, CPHR Candidate
Award Recipient
Human Resources Manager, Partner
Durwest Construction Management
Victoria, BC
A department of one in a construction company on Vancouver Island, Allison Greaves has built a reputation for proactivity and carrying her work all the way over the line at Durwest Construction Management (DCM).
Allison joined the project operations team in Victoria in 2014, and during her early years in the company there was no dedicated overseer of Human Resources. She made a case to the heads of the family-owned business that a HR Manager was needed for supporting staff at worksites and underpinning future growth. Her case was accepted and the position was hers in 2018.
Once moved into her newly-crafted role, the HR newcomer reached out to the worksite employee base with a first-of its-kind Staff Satisfaction Survey. The clearest need identified in the survey data was for improved knowledge and information sharing within the company, so Allison got to work on a fix. She spearheaded a new HRIS system so that documents, data, training materials, and current information could be accessed in a central place by all employees.
DCM was one of the first adopters of The Builders Code, a provincially-funded code of conduct for employees on construction sites in B.C. With the goal of ensuring work environments are safe and pleasant for everyone, Allison championed this initiative from the beginning and ensured that all DCM worksites received the standard training. Allison's follow-through resulted in DCM taking home the inaugural Initiate of the Year award in 2019, with specific recognition of Allison's efforts to increase the retention of tradeswomen using The Builders Code framework.
The company has seen tangible benefits from Allison's work in the HR Manager role, including the improvement of worksite culture and the development of people who have not traditionally felt welcome within the construction industry. Through the COVID-19 pandemic, Allison has remained an empathetic ear for staff struggling through pandemic obstacles, while staying on top of and communicating changing regulation and guidance from the Province on matters of Public Health.
One of Allison's most noteworthy achievements in the HR field is the founding of BuildingWell, which aims to support good HR practices across the construction industry. When she is not at work, Allison is an active community volunteer, a devoted mom to two children, and a lifelong learner. When she is though, she can be proudly known as the newest and first female Partner of DCM as of January 2021.
---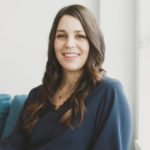 Shannon Parker, CPHR
Award Finalist
HR Manager
FreshWorks Studio
Victoria, BC
When a technology company hits a growth phase, holding the team together is the difference between making it big or a total breakdown. Fortunately for FreshWorks, Shannon Parker has been developing leading-edge HR programs for the studio's diverse team of software developers, designers, testers, and everything in between since 2017.
Shannon joined Victoria's FreshWorks Studio as the first member of their People Ops department just before a period of quick expansion changed everything for the young company. Headcount tripled in three years, and it was incumbent upon Shannon, HR Manager, to quickly address the gaps that were forming. Turnover was high, and conversations with departing employees pointed to the urgent need to clarify roles, lay out advancement opportunities, and foster mentorship. Though she was relatively new to the profession, Shannon was more than up for the challenge.
Defining standard interviewing and hiring practices, as well as creating a clear onboarding process for the waves of new hires, were some of the first initiatives Shannon is credited with tackling in record time, without the luxury of consultants or lengthy guidance. Shannon grew a central repository of employee information, resources, and policies into the FreshWorks Playbook, an intuitive intranet which houses everything an employee should need to know during their employment.
Born from the feedback received from exit surveys, Shannon implemented a suite of coordinated internal touchpoints and transparency mechanisms, including 1-on-1 check-ins, pulse surveys, HR Office Hours, and open-door opportunities with the CEO and COO. These initiatives helped reduce attrition rates significantly and extended average employee tenure.
The contribution of a Career Development Program to FreshWorks is perhaps Shannon's signature product. A blend of mentorship, performance management, and career planning, the program brought some quantitative clarity to a flat and nimble company structure. The numerous facets of the Career Development Program were instrumental in handling the load of FreshWorks' growth.
Over the past few years, Shannon has become a regarded HR innovator and resource within the local business community. She brings her passion and skill to the broader Victoria tech world by volunteering as a Board member for iWIST (Island Women in Science and Tech) and mentor for Locelle's Mentor Moments program. She has also assisted with mock interviewing at Camosun College and UVic and mentors at the Junior Achievement BC Techworks' Annual Women in Technology Event. With Shannon on the team, FreshWorks is on course to continue innovating for years to come.
---
The 2021 Rising Star Award was sponsored by:
---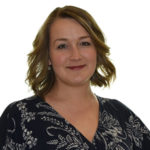 Alexandria McMechan, CPHR
Award Finalist
Human Resources Manager
Cintas
Kelowna, BC
Alexandria McMechan's contributions to the Cintas team in Kelowna have been anything but uniform. In a company that depends on a highly engaged workforce, Alexandria has risen the ranks, shown genuine care for her employees, and spearheaded multiple projects to help Cintas deliver for their clients nationwide.
A graduate of Okanagan College's Bachelor of Business Administration program, Alexandria completed a major in Human Resources. It wasn't long after she joined Cintas in Kelowna that she was crowned "Chief of Snacks and Fun" around the office. Her warmth, humour, and generosity were apparent from the beginning, but she was just getting started. After less than a year, she was promoted from HR Representative to HR Manager.
Alexandria has taken action to add data-driven objectivity to the attendance policy for Cintas partners (employees). After thorough research and internal consultation with HR, legal counsel, and her counterparts in other cities, Alexandria developed a points-based attendance system that has since been adopted company-wide for Cintas partners across Canada.
With safety a key commitment within Cintas, Alexandria has been a leader in improving safety culture at the Kelowna location and beyond. In her time with the company, she has brought incident rates down though a focus on proactivity and training. She also led the charge with her provincial counterparts to ensure compliance with new training requirements legislated by WorkSafe BC.
With a vast region that stretches across B.C.'s southern interior, Alexandria has shown compassion and care for the Cintas partners she is responsible for, many of whom are recent immigrants to Canada and in the process of building new lives for themselves and their families. Not only has she offered strong mentorship, but she has gone beyond by engaging her team's spouses and connecting them to others that share their native language. Alexandria also gives back in the community with guest lectures at Okanagan College and active involvement with CPHR in Kelowna.
With HR professionals like Alexandria at the helm, Cintas can offer stable employment for new Canadians, fulfill their promise of safety, and improve their internal processes all at once. It is no wonder they have ranked Alexandria #1 HR Manager in the region for multiple straight months.
---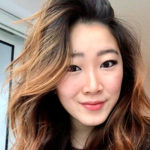 Olivia Phua, CPHR Candidate
Award Finalist
Human Resources Advisor
Trevali Mining Corporation
Vancouver, BC
Olivia Phua has been an invaluable addition to Trevali Mining Corporation since she joined three years ago. Together with the Chief People Officer, she manages a spectrum of broad-reaching functions for the Canadian metals mining company.
Olivia completed her Bachelor of Business Administration degree at Simon Fraser University in 2016, focusing her studies in HR and Marketing. She joined Trevali's HR department shortly after finishing school, and has precociously developed initiatives for the clusters of staff across international mining sites.
With her contributions to Trevali's Performance Management Framework, Olivia showed signs of maturity and competence far beyond the norm for a recent grad. She was instrumental in the development and roll out of the new performance management framework and incentive pay plan design that aligns to the company's pay-for-performance philosophy and focus on values, and has been appointed the global go-to lead of this program. It is no surprise that Olivia has been promoted multiple times in her short tenure with Trevali.
Olivia interfaces frequently with the management team, the Board of Directors, and the Compensation & Human Resources Committee. Her conscientious preparation of materials for these groups has provided sharp clarity for decision makers on trends, risks and opportunities. In addition, she has written the Group HR Standard that has been implemented company-wide, and formalized a global mobility program for connecting Trevali's sites and employees.
With the company's new operating model and diverse agile workforce, Trevali identified the need to implement a company intranet for centralized internal communication, which Olivia has co-led. In addition to designing the intranet's architecture, curating content and driving adoption, Olivia was integral in orienting the Internal Communications Specialist who was hired to manage the new platform upon implementation. Her skillful mentorship and management prowess were on full display during this project, which is now entering its second phase.
Olivia has risen quickly and demonstrated the beginnings of an exceptional career in HR. Her efforts at Trevali have been impressive to the many senior professionals she has worked alongside, with many forecasting precious yields from Olivia for years to come.
---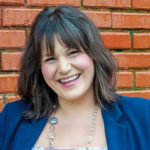 Sharde Long, CPHR Candidate
Award Recipient
Human Resources Manager
Victoria Women's Transition House
Victoria, B.C.
Sharde Long found herself off to a quick start in her HR career. While she was still a student of Camosun College's HR program, Sharde started a role with Victoria Women's Transition House. As the only onsite HR professional for close to 80 people, she had no option but to snap into action, providing valuable educational programming internally and making a strong impression externally in Victoria's HR community.
Stepping into a first HR role can be daunting for anyone, even with a support system of senior professionals on your side. For Sharde, there was no such luxury. From the jump at Victoria Women's Transition House, the demands on her were immense and complex. There were investigations to conduct, collective agreements to administer, jobs to classify, and employees to train. Sharde did not hesitate and handled it all with professionalism and competence, tackling the role of a much more senior HR leader in a complex, high-risk workplace.
Sharde has made a measurable impact on reducing staff turnover with her innovative Respectful Workplaces training program. After thorough research, pitch, and approval, Sharde leveraged her training skills to develop mandatory curriculum for all employees. The program established common understanding of what a respectful workplace looks like and the behaviours that are condoned and not condoned. It also confirmed for employees that the organization was committed to maintaining a workplace of respect and safety.
Conscious that a team of highly-skilled, educated staff would be receiving the training, she ensured the experience was collaborative and dialogue-driven for participants. Since implementing the program, Victoria Women's Transition House has seen a 55% drop in turnover for casual staff and 80% drop in turnover for regular staff.
Outside of what is now her full-time HR Manager role, Sharde is generous with her time in the community. She leads the Victoria Roundtable for CPHR and acts as the Vice President on Leadership Victoria's Board of Directors, where she contributes to strengthening the HR processes for the organization.
As a young HR professional, Sharde has risen to the challenge at every step, making a difference for the employees that in turn make a difference for marginalized women in Victoria at any hour of the day or night.
---
The 2020 Rising Star Award was sponsored by:
2019
| | |
| --- | --- |
| Miranda Birkbeck | Recipient |
| Kristine Saltmanis | Finalist |
| Stuart Heaven | Finalist |
2018
| | |
| --- | --- |
| Tierra Madani | Recipient |
| Mindy Gobbi | Finalist |
| Marli Penner | Finalist |
2017
| | |
| --- | --- |
| Courtney McKissock | Recipient |
| Supreeti Ghosh | Finalist |
| Larissa Pepper | Finalist |
2016
| | |
| --- | --- |
| Christina Seargeant | Recipient |
| Kristina Chambers | Finalist |
Award of Excellence – HR Professional of the Year
The Award of Excellence – HR Professional of the Year recognizes exemplary HR professionals who contribute by improving their organization's bottom line, achieving business results, developing innovative and sustainable programs, as well as demonstrating leadership and commitment to the HR Profession.
Judging Criteria
The CPHR BC & Yukon Award of Excellence – HR Professional of the Year requires a demonstrated level of accomplishment in each of three different areas.
Leadership: The nominee demonstrates leadership and vision in championing people practices and motivating others to effect positive change, is a role model, and shares their knowledge and experience with others.
Organizational Impact/Accomplishments: The nominee frequently champions change in the pursuit of innovation, continuous improvement, strategic advantage and sustainability for the organization.
Commitment to the HR Profession: While serving as an ambassador for the organization, the nominee is involved in activities that contribute to the HR community and profession as well as being focused on their own professional development and growth.
---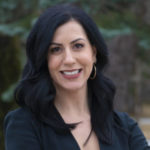 Kara Biles, CPHR
Award Finalist
Director, Learning and Leadership
Canfor
Prince George, BC
From B.C.'s northern capital, Kara Biles is leading inclusion and diversity at Canfor, one of the world's largest producers of sustainable lumber, pulp and paper. Male-dominated industries are a daunting arena for this pursuit, but the influence, tenacity and lived experiences Kara brings has ushered in progressive and impressive change to a traditional company's HR practices.
Kara's journey at Canfor began as an HR Generalist. A decade later as Director, Learning and Leadership, Kara has been integral in developing an Inclusion and Diversity strategy. As the I&D Lead and Diversity Council Co-Chair, she has executed unconscious bias training with nearly 100% of salaried staff. Kara's tackling systemic barriers, sharing results, and taking action to promote the initiative. With overwhelmingly positive response and eager requests for more, Canfor's goal of "achieving a workforce balance reflective of our communities" is seeing significant progress.
In addition to the pioneering I&D portfolio, Kara leads L&D and delivers leadership programming for every level. Her mentor-centric Accelerated Leaders program has paved clear internal pathways for future executives, notably for women in top level succession plans. Kara's MentorMe program is highly sought after and she has executed Canfor's Business Bootcamp, a COVID-19-specific "Shifting Gears: Leading in the New Normal" series and panels on women in leadership and STEM roles.
The recruitment function has also felt Kara's positive influence. Kara transformed talent acquisition within Canfor's Canadian operations from a decentralized model to a centralized corporate service. She enhanced talent sourcing and introduced international recruitment and an Employee Referral program yielding quality referrals, with a retention rate above 90%. Most recently, Kara's team spearheaded the Indigenous Talent Program, increasing hiring rates of Indigenous Peoples by 244% and delivering Indigenous Cultural Awareness training.
In her community, Kara is involved with CPHR and serves on the Board at the Prince George Chamber of Commerce and Two Rivers Art Gallery and is a sessional HR instructor with the School of Business at UNBC.
Hailing from the Batchewana First Nation, Kara is Anishinaabe and mixed settler ancestry, and has been instrumental in fostering transformational change within Canfor, a change lauded by many of Kara's peers as impressive in its speed. This is no doubt thanks to her passion and tireless work for the cause.
---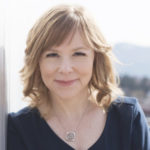 Tanya Wick, CPHR
Award Recipient
Vice President of People & Services
Tolko Industries Ltd.
Vernon, BC
Tanya Wick is a veteran HR professional who made history as the first female executive at Tolko, a B.C.-based forest services company. She was also the youngest ever appointed to the VP level when she joined as Vice President of Human Resources in 2010. Since then, Tanya has pushed the company into new realms of positive change, filling in areas of the business that were once overlooked.
Early in her tenure, Tanya planted the seeds with a male-dominated executive peer group that Tolko's people were the foundation of future success. She began measuring diversity within the company and advocated for a greater representative balance. As time passed, her efforts grew to fruition, including a Diversity & Inclusion Steering Committee, an annual People Awards program, and Unconscious Bias training for executives, managers, and supervisors.
Tanya has executed on specific projects for Tolko's female employees. In addition to sending a personalized welcome to each new female hire, she fosters connection between the women of the company and ensures accessibility for them to share their viewpoints with her and the broader executive team.
Tanya is also affecting change farther afield. She leads a "Women Succeeding in Forestry" LinkedIn group, and is sought after as a keynote speaker and subject matter expert on Diversity and Inclusion within the primary industry. She was also selected as one of three industry reps on the National Gender Equality in Forestry Steering Committee, helping to bring change to the industry nationally. Tolko has evolved to become a leader in this area, in no small part due to the relentless pursuit of improvement by their first female VP.
The accomplishments Tanya can hang her hat on at Tolko were neither instant successes nor easy wins. She still encounters pushback, but those who have worked with Tanya credit her tenacity, persistence, and unfailing desire to evolve old ways of thinking and operating into the modern times. Unafraid of standing out, she started using her voice early to create the change she believed was necessary and inspired a great number of future leaders along the way.
---
The 2021 Award of Excellence – HR Professional of the Year was sponsored by:
CPHR BC & Yukon Honorary Life Member
CPHR BC & Yukon life member status may be granted to a person who, in the unanimous opinion of the Board of Directors, has made an outstanding contribution to the human resources field or whose involvement with CPHR BC & Yukon has been particularly significant.
Nominee Eligibility
Be a member of CPHR BC & Yukon or, if a non-member, must have been a member during the period of contribution.
Have made a contribution that had a wide-reaching impact in the human resources and/or labour relations community over a significant period of time; or
Have made a contribution that had a significant impact on the legislative framework of human resources and/or labour relations in BC; or
Have made a contribution that resulted in significant strategic gains for CPHR BC & Yukon.
Be available to attend the CPHR BC & Yukon annual conference.
Review Process
The Board of Directors will review the nomination and reach a final decision at least eight (8) weeks prior to the annual CPHR BC & Yukon conference.
Successful nominees will be honored at the annual CPHR BC & Yukon conference and profiled on the CPHR BC & Yukon website. Honorary life members are exempt from having to pay annual membership dues and will receive the following:
Public recognition at CPHR BC & Yukon's Conference .
Recognition in PeopleTalk Online.
Honorary lifetime membership with CPHR BC & Yukon.
John Carson
Simon Evans, CPHR
Hugh Finlayson, CPHR
Betsy Gibbons
Noel Hall
Joan Harrison, FCPHR Retired
Gavin Hume
John Madsen
Simon Mason, CPHR Retired
Gary Moser
Michael Pegler, CPHR Retired
Thomas A. Roper, Q.C.
Eileen Stewart
Norm Trerise
David Yarmish, CPHR Retired
Keeping People First: CEO Award
Award of Excellence – Innovation