2017 Award Recipients & Finalists
CPHR BC & Yukon celebrates leaders who inspire above-average professional people practices and is pleased to introduce the finalists for the 2017 Professional Awards.
The high-level overviews below serve as an introduction of each finalist and big-picture perspective of their achievements. Comprehensive nomination packages were provided to the awards committee and judges.
Rising Star Award
Sponsored by: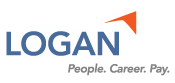 Award of Excellence: HR Professional of the Year
Sponsored by: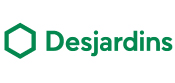 Keeping People First: CEO Award
Sponsored by: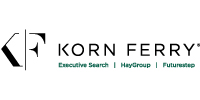 Rising Star Award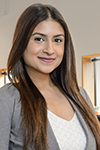 Supreeti Ghosh, CPHR
People Operations Manager, North America
Infobip
Richmond
Armed with an degree in psychology from UBC and in pursuit of her CPHR designation, Supreeti Ghosh is already a people expert in her own right—and in the eyes of Infobip, an international IT and telecommunication company which she joined in November 2015 as people operations manager for North America.
With over 50 locations world-wide, and a total HR staff of 30, Ghosh's impact on Infobip's sole BC operation has been immediate and lasting. Stepping into a fledgling North American office with a young management team and no prior in-house HR, she had a positive impact from day one and has since won the admiration of her Infobip peers both regionally and globally.
Leading by example, Ghosh took ownership of the challenges, and holding herself accountable for her own results and failures, encouraged others to do the same. The courage, integrity and discipline to which she adhered throughout has been continuously commented upon for one so early in their HR career.
The accolades which have marked her progress stem as much from Ghosh's approach as to her results—with the engagement of key stakeholders throughout being key. Grounding her efforts in time spent with management and staff to uncover the pain points which had led to a high level of turnover in the company earned her the trust and support needed to affect the changes Infobip has undergone since.
With a firm comprehension of organizational workflow and solid appreciation for due diligence, Ghosh created and put into play a range of innovative programs designed to boost employee engagement while bringing newfound security and structure to a workplace which had never previously known the HR touch. As diligent about data as she is passionate about people, across the board her multiple initiatives were hallmarked by project planning, constant communication and the creative leveraging of resources.
From creating an employee handbook and an onboarding program to enhancing employee benefits without increasing costs—and increasing vacation time for all staff while rewarding tenure—Ghosh's efforts have gone to heart of the employee experience. She maintains this in part as co-editor for their Careers Blog. She also created a peer-nominated rewards and recognition program, launched an anonymous communication channel for confidential feedback, and designed and implemented quarterly employee surveys—with 100 per cent participation.
Working with leadership from the start, Ghosh has gone beyond the basic HR functions to bring a richly-appreciated assist to the executive function. Providing key counsel to leadership, she implemented an efficient PTO management system, redesigned and executed a performance management program, and brought a higher calibre of leadership training to the table. In addition, she created a semi-annual review cycle to stabilize employee salary reviews and a semi-annual review cycle to bring a measure of predictability to the process.
While the success of Ghosh's initiatives can be measured on multiple levels, it is perhaps best highlighted by the dramatic reduction in turnover Infobip has experienced since her arrival, a drop from 50 to 12 per cent in her first year. Furthermore, In addition to the "all-in" participation in the employee surveys, a full 80 per cent participation has been registered in the rewards and recognition program. Greatly aiding in the company being named 2016 Canadian Telecom Employer of Choice, several of her initiatives are now being implemented across the company's global structure.
Outside of Infobip, Ghosh is as actively engaged as within. Highly involved in her community, she is a co-founder and executive member of a grass roots organization that contributes to non-profits focused on women's and children's rights, access to education and mental health in BC. Currently working within the YWCA youth mentorship program—Welcome to My Life—she supports university students in developing leadership and facilitation skills while preparing grade seven girls for their transition to high school. She also independently mentors new HR professionals, while gathering regularly with HR colleagues who share her passion for continued learning.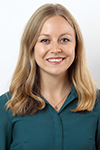 Courtney McKissock, CPHR
Senior HR Advisor
Omicron Canada
Vancouver

Putting people first has been a hallmark of Courtney McKissock.
Joining the HR function at Omicron Canada Inc. in 2012, it was three years later that a major restructuring thrust McKissock into a new leadership role as senior HR advisor for the Vancou-ver-based architecture, engineering and construction firm and its Victoria and Calgary locations.
Stepping up without hesitation to embrace a strategic level of responsibility, McKissock's great-est contributions can be found at both ends of the spectrum and throughout, driving higher levels of employee engagement, anchoring HR as a key advisor and partner, and developing a positive culture company-wide.
Already grounded on the process side, and equipped with both a Bachelor of Management and Organizational Studies specializing in HR, as well as her CPHR designation, McKissock reached out to every level of Omicron for input. The impact of that input is quantifiable, but perhaps summed up best by Omicron Canada's CEO who regards her as backbone of their people and culture.
Key to this success has been a redesigned performance management program, as well as a se-ries of initiatives, including engagement surveys, manager skills training, mini-pulse checks, an organization-wide career path program—and some seriously inexpensive, social savvy. Case in point, McKissock created a very popular "Let's Get Caffeinated" campaign which brought to-gether varied members of project teams to better understand their different needs and perspec-tives, all for the $10 cost of a Starbucks card. She also initiated and leads a social committee with a redefined mandate that encompasses engagement and entertainment. Taking the time to understand career aspirations, as well as roles, has made a world of difference in both culture and results.
Even before stepping into her current role, McKissock led the implementation, training, roll out and tracking of the employee engagement intranet initiative, a communications and community hub which proved immensely popular from the start—with 75 per cent of the company logging in weekly, and 90 per cent each month.
Credited as a natural leader by leadership, her impact and success at Omicron has been credit-ed to her ability to collaborate, listen, and empathize as much as to her powers of analysis and logic. That McKissock has been able to achieve so much can be credited to a unique balance of soft-skills and technological know-how. However, it is her adaptive work style which has allowed her to bring Omicron's varied players and departments together, and gained her the recognition of being a key partner and a builder of trust and capacity.
As to the difference she has made, employee satisfaction with manager feedback and support for career growth, a traditional sore point, increased nine per cent in the interim. Employee satis-faction with the company itself has grown even more, with 13 per cent fewer employees saying they would not leave for a comparable job elsewhere, and 10 per cent more being willing to rec-ommend Omicron as a great place to work. Moreover, voluntary turnover dropped by 16 per cent in 2015, and an additional 15 per cent in 2016.
Giving back while leading forward, McKissock is also a strong driver within Omicron's charitable efforts, supporting both the Food Bank and United Way committee. As within, so too outside of Omicron, she is also natural leader in her volunteer community, and is currently Chair of the CPHR BC & Yukon Coastal Vancouver Advisory Council with which she has been actively involved since 2012. Self-motivated, honest and valued, she additionally serves as an HR mentor, as well as on CPHR BC & YK's conference sub-committee.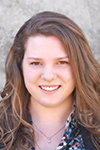 Larissa Pepper, CPHR Candidate
Human Resources Coordinator
Arrow Transportation Systems Inc.
Kamloops

Larissa Pepper has always brought a lot to the table: energy, acumen and the drive to make things happen.
Officially joining Arrow Transportation Systems Inc., a BC based transportation and logistics company with 32 locations and over 700 employees, in 2015, Pepper earned the respect of a workforce nearly twice her age. In the words of Arrow's leadership: "Everything Larissa touches she improves."
The truth of that statement was apparent even before Pepper's official full-time start, as those same traits had been widely recognized during a prior co-op term with the company. She continued to work part-time with Arrow while earning her BBA, with a major in Human Resources from Thompson Rivers University (TRU), where she graduated as Valedictorian from the school of business and economics. While currently pursuing her CPHR designation, Pepper has become a beacon of best practice in the eyes of many.
With an HR department of only three, including her supervisor and a recruiter, the challenges of bringing a 100-year-old company's processes into the modern era required a dynamic player, and Larissa, who initially impressed, has gone on to amaze.
Pepper put people front and centre and made retention a mandate. She targeted the existing performance management system as a primary point of concern having only 50 percent uptake in the past, due to its cumbersome process and system. Work was undertaken to upgrade technologies and provide a better performance management platform for all divisions across Arrow including the 13 locations in BC.
After the new process was established, and she had finished developing the platform, Pepper established the training process to help ease users into the new system, which brought participation to 100 percent. This has helped Arrow achieve greater transparency than ever before around matters of succession planning and mobility. It has also allowed for far more directed and effective training and development programs.
Pepper also made changes to the existing employee recognition program. The Arrow branded jackets that were given out by supervisors after a 30-day evaluation period was perceived as costly and unappealing. Larissa managed to source a sleek, hi-visibility version, which, at two-thirds the prior cost has been well received, while lowering the need to replace existing jackets.
From drivers' jackets to top business tech, goals have long served as Pepper's guide.
Taking the lead on setting up and driving a new learning management system to increase learning opportunities, communication in Arrow's decentralized environments, and compliance tracking, she has also successfully adapted the performance management platform, AOdocs, to Arrow's vacation management process. Previously the process was not tracked centrally—there was little transparency or accountability, and a lack of real time data essential for managing vacation tracking. This has been a key win for the company. The new system allows reports to be generated for senior management, establishes approval process to request time off, and increases transparency utilizing a dashboard view for the employee and their manager. It also sends automatic notifications to the payroll department and has the potential to integrate with the internal HRIS.
In helping Arrow bring their standards and practices up to date, Pepper's touch has been noted on the bottom line and by leadership. Her ability to target and affect areas that improve the financial health of the organization has been noted as exemplary by the COO, VPs and management alike. An impressive accomplishment for a junior member on the team.
Credited with "setting the HR community on fire," Pepper's role as a beacon and bellwether can be traced to her time at TRU where she co-founded the TRU HR Club, hosted the TRU HR Conference and Case Competition for two years and provided support to TRU Career Mentoring Program. Stepping onto the CPHR BC & Yukon Central Interior Advisory Council in 2014, she oversaw the council's post-secondary portfolio, and connected the association to the newly founded TRU HR Club to shared benefit.
Award of Excellence: HR Professional of the Year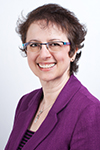 Ilka Bene, CPHR
AVP, Human Resources
First West Credit Union
Duncan

Regarded as nothing less than a "guardian of equity," Ilka Bene's HR career spans 32 years, the last 15 of which she has spent supporting and mentoring employees with Island Savings Credit Union.
Maintaining that equity was top of mind during the three years surrounding the merger of Island Savings headquartered in Duncan, BC and First West Credit Union—and Bene's experience and exceptional leadership skills were integral to effectively managing the transition and its impact on the employees.
As AVP of human resources, Bene has long provided strategic counsel to senior leadership. That understanding of HR as a key business partner proved essential in building bridges between the culture of Island Savings—a single credit union with a long history and deep culture dating back to 1951—into the bigger picture of First West with its first-in-Canada multi-brand model. As the merger would bring First West's tally of BC operations to 40 locations, maintaining the strong positive culture of Island Savings brand was essential.
From a people perspective, this merger posed multiple challenges, ranging from how to bring the best of both cultures together yet retaining regional differences, to finding ways to keep people engaged and productive during what was a lengthy transformation.
Bene heavily influenced the communication of each people services decision impacting Island staff and influenced the implementation of dozens of change projects to ensure as smooth a transition as possible. She also ensured employees had an ongoing and direct line of communication with senior leadership to raise opportunities and concerns through a committee she developed called "Islands' Voice." Over the course of her career with Island Savings, Bene's goal was to have strong communications skills at every level of the organization. She realized this goal of creating a feedback culture in advance of the merger, and propelled it forward by providing comprehensive dialogue training. Having also made recognition a cornerstone of Island Savings' culture with the annual "Night of Stars" gala, Bene was a trusted advocate and skilled practitioner when it came to creating a great place to work.
With finding the right blend of enduring culture the goal, she worked with the First West team to harmonize policies, job titles, compensation, benefits programs, the RSP program and pay periods. Atop of software system conversions and the melding of performance management, the benefits Bene brought forward served the organization and employees alike.
Within the Island Savings region, there are four locations with unionized staff. Seasoned, humble and inspirational, Bene once again led union relations/collective bargaining when the Collective Agreement was renegotiated just over a year after the merger. Her strong relations with everyone at the table enabled an agreement to be reached in fewer than six days.
As per the results of the Employee Engagement Survey championed by Bene following the merger, those relations—fueled by her warmth, professionalism and courageous leadership—had a significant impact. Not only did Island Savings' engagement scores come back within a point of where they were pre-merger to 77 per cent, but turnover dropped to under six per cent—in an industry where double digits are the norm. That strong engagement had a direct positive impact on business results as well, with 2,300 new net members in 2015, and more than 2600 in 2016, compared to only three in 2014.
Credited with literally and figuratively being the face of change behind the people integration project within the Island Savings Division, Bene's ability to work closely with leadership at all levels is a hallmark of who she is in the eyes of the organization: selfless, realistic, honest, reassuring and fair are words which rise again and again. In a lifetime of HR service, Bene continues to define best practice—doing what is right for people and best for the business simultaneously.
A passionate volunteer with Island Savings' Growing Families Together program, as well as The Full Cupboard signature initiatives, Bene's willingness to go above and beyond is well known; she was their top individual on a fundraising team for Big Brothers and Big Sisters of Cowichan Valley, and most recently completed over 20 years of volunteer service to the Boys & Girls Clubs, having served on local, provincial and national boards.
She considers her greatest achievement to be a great HR team, most of whom entered the career under her leadership, and all of whom have grown to be trusted and respected professionals serving all of First West. Moreover, she has directed that same level of commitment directly back to the HR profession as a coach, advocate and champion for other HR professionals—and ensures her staff have all the support needed to pursue the CPHR and their own continuing educations.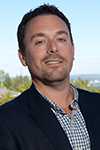 Kerry Roberts, CPHR
Human Resources Manager, Recruitment and Positive Work Environments
University of Northern British Columbia
Prince George

As a champion of change and a committed continued learner, Kerry Roberts, CPHR has proven to be a beacon of excellence as HR manager within the University of Northern British Columbia's (UNBC) Recruitment and Positive Work Environments. In just two short years, he has had a significant strategic impact on more than recruitment, his efforts benefiting the HR profession and UNBC overall.
Of course, given Roberts' level of HR expertise, and with 15 years of leadership experience at WestJet and UNBC under his belt, perhaps it's unsurprising he has the UNBC team on cloud nine.
Prior to Roberts joining UNBC as an HR advisor in 2014, the process for recruiting re-search personnel was costing the university in terms of time and talent alike. By candid and effective conversations with key stakeholders, and speaking at research Town Halls to better understand the needs, Roberts' due diligence translated into a highly-effective, strategic approach.
Going to the revealed heart of the issue, he revised the research personnel guide in collaboration with faculty and support staff to encompass previously missing organiza-tional needs—and recruitment opportunities. Crucially, he added key provisions to en-sure the changes would be adhered to, as well as relevant legislation and policies were followed when hiring research personnel. He also added key text to ensure that UNBC's goals remained top of mind in recruiting to foster the diversity and excellence of the learning environment.
Roberts' approach assured others felt supported, while his results directly addressed a primary pain point for UNBC. Once implemented, his changes have resulted in an 85 per cent reduction in hiring time, taking the turnaround time from up to six weeks down to seven days on average. Roberts' changes have been felt widely through cutting costs and reducing the processing resources required, which has significantly enhanced the research program with increased research personnel recruitment.
Most importantly, and serving the bigger UNBC picture, Roberts has changed the culture of recruitment in a markedly positive direction. For a university recruiting in a re-mote area, this has provided UNBC with a competitive advantage for sourcing and retaining top research and employment talent, a benefit which translates directly to its broader student appeal. Perhaps unsurprisingly, he is now known as the organization recruitment expert.
However, Roberts' expertise extends across the HR spectrum, and remains grounded in good relations and tremendous people skills. Working openly and communicating candidly throughout, the levels of trust and respect he earned in the process shine through in the praise of his peers. This promotion of healthy relationships is essential to Roberts who has also played a lead role on UNBC's presidential steering committee to address sexual violence and misconduct, while redrafting a number of internal policies to ensure a safe and inclusive environment for everyone on campus.
As a CPHR, Roberts is also as committed to his own continued learning as the people around him. He has spent the past two years training in investigations, as well as working towards securing the Project Management Professional designation. He has also spent four years working with CPHR BC & YK's Northern Advisory Council, and re-mains a relentless promoter of excellence in the HR profession: chairing roundtables, volunteering yearly at the Northern Symposium and guest lecturing at UNBC's business school to promote the association's efforts. Sharing openly of his time and knowledge, Roberts' mentors many UNBC managers, while currently supporting and mentoring five CPHR candidates as well.
A passionate and motivated self-starter, Roberts effectively raises the bar for those around him, bringing out the best with guidance, mentorship, and support—while creating policies and processes that foster a positive work and learning environment. As an exemplar in the eyes of his HR peers, Roberts' ability to listen, learn and lead has earned him executive level respect, and transformed many perceptions of human re-sources in the process.
Keeping People First: CEO Award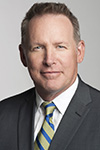 Jim Lightbody
President and CEO
British Columbia Lottery Corporation
Kamloops

On March 31, 2015, BCLC's Board of Directors appointed Jim as President and Chief Executive Officer of the corporation. He held the role on an Interim basis since January 30, 2014.
Over the past 14 years, Jim has also served as Vice President of Lottery Gaming and Vice President of Casino and Community Gaming. He has provided leadership and direction in strategy, marketing and product development as well as operational responsibility for the provision of products, services and support for players and business partners.
Prior to joining BCLC, Jim held a wide range of responsibilities in the retail and hospitality industries with companies such as Procter & Gamble, Nabob Foods, BC Hot House and Sun Rich Fresh Foods. This has instilled in him a keen sense of creating value for customers through innovation and partnering with key stakeholders in the delivery of the customer experience.
Jim holds a Bachelor of Commerce degree from the University of British Columbia with a major in marketing. He sits on the Thompson Rivers University School of Business and Economics Advisory Board, the Kamloops Blazers Ownership Advisory Group, and also volunteers as the Chair of the Board of Trustees of the BC Sports Hall of Fame, and the Chair of the BC Horseracing Management Committee.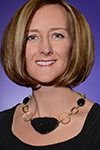 Laurie Schultz
President and CEO
ACL
Vancouver

Laurie Schultz is responsible for leading the transformation of ACL's global business by mobilizing talent toward category disruption and double digit growth.
With over 25 years of experience in software and technology sectors, Laurie has led 12 multi-million dollar software P&Ls spanning the personal finance, small business accounting, SaaS, ERP, Business Intelligence and GRC categories. Holding prior leadership positions with Sage, Intuit, KPMG and Telus, Laurie has both DOUBLED revenues and DOUBLED profits by empowering change and relentlessly focusing on the "right critical few."
Since being appointed CEO of ACL in 2011, Laurie has successfully pivoted the company from hard sales of software to a software-as-a-service model with over 250 employees and to accolades as one of Canada's Top Employers.
Laurie is a strong advocate for technology and serves on the Board of the British Columbia Technology Industry Association (BCTIA) where she chairs the BCTIA Software C-Council—a CEO group committed to growing the footprint of software in British Columbia. Her voice is an important contributor to the Canadian technology landscape and she is a preeminent thought leader published in media outlets such as the Huffington Post and The Globe and Mail.
She has received multiple leadership awards, including being named to the Women's Executive Network's (WXN) 2016 Canada's Most Powerful Women list, the 2015 Gold Stevie® Award for Female Executive of the Year, the YWCA's 2015 "Women of Distinction" award, Business in Vancouver's 2014 "Women of Influence" award, and the Minerva Foundation's 2013 "Excellence in Leadership" award. Laurie has also been featured as one of Canada's Top 20 Women in the IT Channel (2011) and in the Top 100 Women in the North American Channel (2012).
Laurie holds an MBA and a Bachelor of Commerce degree, both from the University of Alberta. She serves as Director at Large for Dress For Success Vancouver, a not-for-profit organization that helps 2,000 people/year with low or no income to get a job.
Laurie proudly makes her home in Vancouver with her husband, two children and their dog, Stripe.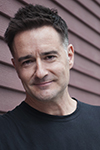 Brian Scudamore
Founder and CEO
O2E Brands
Vancouver

Brian Scudamore is a serial entrepreneur and passionate people-person.
He is well-known for pioneering the professional junk hauling industry with 1-800-GOT-JUNK? which he started in Vancouver. He's added brands in the painting, moving, and home-detailing industries under the O2E Brands umbrella.
Currently, he's at the helm of a burgeoning home-service empire, with franchise locations in every major metro in North America and Australia. He's a respected industry leader and speaker, well-known in the business community for his belief in people and passion for innovation.
His companies have made celebrated appearances on shows including Oprah and CNBC. Brian is a regular contributor to Forbes, The Wall Street Journal, and Inc. Magazine, and his story has been featured in other noteworthy publications.
A strong believer in ongoing personal and professional development, he has attended programs offered by MIT for several years. If he's not launching a new brand or coming up with a new, big idea, he's biking or hanging out with his family in Vancouver, BC.