2016 Award Finalists
CPHR BC & Yukon celebrates leaders who inspire above-average professional people practices and is pleased to introduce the finalists for the 2016 Professional Awards.
The high-level overviews below serve as an introduction of each finalist and big-picture perspective of their achievements. Comprehensive nomination packages were provided to the awards committee and judges.
Rising Star Award
Sponsored by: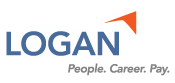 Award of Excellence: HR Professional of the Year
Sponsored by:
| Name | Title | Organization | Location |
| --- | --- | --- | --- |
| Lisa Castle, LLB – FINALIST | Vice President, Human Resources | University of British Columbia | Vancouver |
| Catherine Gordon, CHRP – FINALIST | Director, Human Resources | David Suzuki Foundation | Vancouver |
| Barbara Meens Thistle, CHRP – RECIPIENT | Vice President, Corporate Services | ICBC | Vancouver |
| Marnie Wright, CHRP – FINALIST | Director, Human Resources | Abbotsford School District (SD. 34) | Abbotsford |
Keeping People First: CEO Award
| Name | Title | Organization | Location |
| --- | --- | --- | --- |
| Chris Catliff – RECIPIENT | President and CEO | BlueShore Financial | Vancouver |
Rising Star Award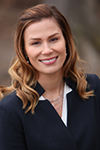 Kristina Chambers, CHRP
HR Business Partner
Interior Health Authority
Kelowna
When Interior Health revamped its strategic goals and organizational imperatives, HR came under pressure to increase productivity and efficiency. Fortunately, Kristina Chambers, CHRP possessed the calm, intelligence and multi—faceted acumen to make it happen.
Originally hired as an employee services assistant four years ago, Chambers was quickly noted for her "can-do" attitude, and was fast tracked to become a service partner where her combined business/HR knowledge shone—and moved her forward again. For the past two years Chambers has served as Interior Health's HR business partner on the HR/Operations team—an integrated position which speaks volumes of her involvement.
Within six months in the HR operations role, she was consulting with senior partners to develop an orientation plan for new members and emerged with an exceptional program. Using Chamber's plan, the organization has since successfully brought on five service partners, all of whom were able to demonstrate success within the 90-day probationary period.
Faced with the ongoing challenge to innovate, Chambers not only saw the opportunity to streamline how her immediate team accessed resources and information, she revitalized an outdated shared drive system into a up-to-date online platform. She then applied the same innovation to the broader HR Operations division.
Continuing to develop these efficiencies along user-friendly lines, she also initiated a modernization of the HR Team Site system, guiding a small team to create a division-wide platform that provides easy access to resources, increases the consistency of information shared and, importantly, is a pleasure to use.
Increases in efficiency can be difficult to quantify, but the changes have resulted in significant time savings and has aligned with the organizational goal of increasing productivity and efficiency. Case in point, the team site Kristina revitalized increased from zero to 2,188 page views/month in only four months.
Similarly, the changes to the HR site have also resulted in a comprehensive library of HR resources—with site activity increasing steadily from next to nothing to 8,190 page views/month in a recent four month period. Remarkably, these results were accomplished with no additional budget or cost to Interior Health. This project alone enables HR to maintain effective communications throughout the organization when dealing with employees.
To gauge the effectiveness of the changes in play, Chambers and her team developed and implemented an in-house system for collecting metrics for the entire HR operations team. Thanks to that work on metrics, her team now has the ability to effectively collect and present much-needed data on a regular basis, giving HR the ability to demonstrate both its alignment and impact—as well as real-time information on which to proceed.
Known for her initiative and proactive nature, most recently Chambers was recognized for her responsiveness in regards to a potentially serious safety incident at one of Interior Health's 100 sites. Seizing the opportunity to apply best practices to guide positive change, she turned the incident into a learning opportunity to increase the focus on health and safety to Interior Health's benefit.
Consultations with management and key staff uncovered a history of complacency and major gaps with regards to training supervisors and workers. Chambers recommended—and worked with the management team to create—a straight-forward, department-specific program focused on compliance with Occupational Health and Safety (OHS) regulations.
Since the safety incident, 25 regular staff were put through the new OHS orientation and training program, and the early results are encouraging: compliance with WorksafeBC directives, zero new departmental incidents, zero attrition from the department and re-engaged employees. As a result, the program has extended to other departments.
Outside of work, Chambers serves as an active volunteer to raise awareness and funds for various cancer agencies. Whether participating in the Ovarian Cancer Canada's Walk of Hope, CIBC's Run for the Cure, or the Ride to Conquer Cancer, Chambers remain in positive motion. She also supports the Heart & Stroke Foundation's Big Bike Ride. Ever seeking to make a difference, she has also worked on a 'Pack the Purse' initiative which collects and fills new and gently used handbags with life's essentials for distribution to women's shelters.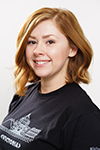 Christina Seargeant, CHRP
HR Business Partner
Workday
Victoria

While few might consider a passion for technology as the kickstarter for an HR career, for Christina Seargeant the connection was immediate.
It was a love of technology which kindled a similar passion for HR when she went to work at MediaCore, a Video Learning Platform, start-up over three years ago. Moving swiftly from an executive assistant to operations manager role within six months, Seargeant immediately noted a need to identify and implement HR policies and procedures to better serve the company's growth. The move to HR business partner was smart thinking for all involved.
From top to bottom, nearly 100 per cent of the HR initiatives to follow—ranging from invigorated recruitment efforts to the design and launch of a health and wellness program—were driven by Seargeant. She single-handedly built the entire HR program at MediaCore, including HR systems, recruiting processes, on-boarding, a health and wellness program, and training manuals. Completing this foundational work quickly was critical for a venture start-up and had a large impact on the company's growth. It was instrumental in growing recurring company revenues from $50,000 in 2012 to $2 million in 2014.
In August 2015, MediaCore was acquired by Workday—and Seargeant played a vital role in compiling the necessary employee-related files, communicating change management to employees, and developing trust between Workday and MediaCore. In the process, she negotiated compensation packages for 25 employees, managed the termination of another five, and facilitated the overall employee transition. In a trying time, Seargeant was a key part the team that worked 18-hour days for a two-week period to complete the due diligence for the transaction to take place.
Moreover, she served as a source of stability, engaging with her leadership team to initiate change management support which ultimately ensured the transition was seamless and beneficial to both entities. She also partnered with Workday deal leaders to provide invaluable insight on work content, organizational culture and other aspects to assist a successful acquisition.
Acclaim for Seargeant's impact on the organizational culture of MediaCore arrived in the form of receiving the 2015 Employer of the Year Award from the Victoria Innovation, Advanced Technology and Entrepreneurship Council—which recognizes a company that has demonstrated commitment to its staff and provides a pleasant workplace.
For Workday, it was this esprit de corps that had differentiated MediaCore from two other competitors when seeking acquisition potentials. With credit to Seargeant, they ultimately chose MediaCore because of the talent base, core values and business discipline. There was no doubt to any involved that the HR policies created by Seargeant were instrumental to the company sale.
And while the talent made the choice easy, Seargeant went head-to-head with an experienced, senior Morgan Stanley advisor to negotiate significant salary increases for each employee as part of their new contract with Workday.
In addition, when five employees were terminated as a result of duplicate roles, she worked diligently and successfully to find them new jobs in the Victoria area. Beyond the call of duty is a daily due diligence in all aspects of Seargeant's life.
As the sole HR business partner in Canada for Workday, she continues to support the team not only in Victoria but across the country as well.
With her finger on the pulse of a thriving industry, Seargeant remains committed to volunteering her expertise and continuing to build both the tech and HR communities in Victoria. Currently serving on VIATEC's board of directors, she is also the Victoria Chapter Lead of Ladies Learning Code and founder of PeopleOps—a networking group for HR professionals in Victoria's tech sector. Most recently, Seargeant has become an active member with the HR Tech Group in Vancouver and has been asked to represent Vancouver Island on the group's steering committee.
Award of Excellence: HR Professional of the Year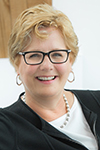 Lisa Castle, LLB
Vice President, Human Resources
The University of British Columbia
Vancouver

Compassionate, pragmatic, and above all else, approachable, Lisa Castle, LLB has built her career entirely around a "Focus on People." It's fitting then that her biggest career accomplishment is leading, developing, implementing and championing an HR strategic framework of the same name for one of Canada's largest universities—and positively impacting its more than 15,000+ employees in the process.
Castle's accomplishments are reflective of an ongoing commitment and contribution to the University of British Columbia (UBC) for more than 21 years. Beginning her career as an employee relations advisor before moving into more senior roles, Castle took on the most senior human resources role at the time, Associate Vice President of HR, in 2002. It was in September 2012 that Castle became UBC's first VP of HR, a vital role in enhancing the university's ability to achieve its people objectives.
Throughout, she has been at the heart of UBC's people practices. Castle's goal is clear—to help create the best university in the country. Moreover, she understands that people are core to the university's business. Recognizing the need for UBC to be purposeful and thoughtful to create an outstanding work environment, she began by building support with the Board, helping them to understand the importance of HR; in the process, she led a culture change around the perception of people. Doing so within UBC's decentralized model—involving deans, department heads, etc—proved a challenge best met head on, which Castle did by working directly with the heads of each unit.
"Focus on People," UBC's first university-wide HR strategic framework to guide people practices with the goal of creating an outstanding work environment, emerged from her efforts.
Within the context of the new framework, Castle implemented new awards to recognize the diverse contributions of staff and implemented activities to make UBC a healthier and more sustainable work environment—with the most recent year including more than 150 events and the implementation of mindfulness-based stress reduction programs. She also implemented an Occupational Health Program in 2014 that increased enrolment by 19 per cent, administered 506 immunizations and collaborated to provide 1744 flu shots at the Vancouver campus and 370 on the Okanagan campus. Also included in Castle's initiatives are improved housing options for staff and faculty and improved access to daycare (resulting in an increase from 17 to 120 early childhood educators between the early 2000s and 2015).
She has also sponsored the development of unique leadership programs for academic and staff leaders, emphasized the importance of workplace learning initiatives, and created a career transition and navigation program to support staff members.
With all of these changes in play, Castle has since begun to measure their impact on workplace engagement amongst faculty and staff, and implemented workforce planning to ensure robust metrics are in place to measure UBC's people practices.
While credited with such large scale successes, Castle measures her success by making a difference one person at a time. This philosophy is what makes her approachable and ensures that anyone from a dean to a food service worker feels that they can approach her to discuss their work experience at UBC.
When launched, the Focus on People initiative had a vocabulary and vision that was very new to UBC and many were challenged to buy into this plan that embraced the value of direct engagement between UBC and its over 15,000 faculty, management and staff. These years later, it is deeply valued and embedded in the culture of UBC, as is Castle.
During this time, she was also the executive responsible for four rounds of bargaining with nine unions and associations plus equivalent non-union groups. That all of this was achieved by Castle's lean HR team—with a staff to employee ratio of less than one per cent—at a time when the faculty and staff count grew by 23 per cent, is testament to her enduring professionalism.
As a nationally and internationally sought-after presenter, Castle is a former board of director for the Canadian Association of University Business Officers (CAUBO) and chair and member of the CAUBO HR committee. She is also a member of the University Public Sector Employers Association and ex-officio member of the HR committee of the VGH-UBC Hospital Foundation.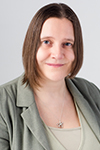 Catherine Gordon, CHRP
Director, Human Resources
David Suzuki Foundation
Vancouver
While the David Suzuki Foundation (DSF) is on a mission to help the environment, HR director Catherine Gordon, CHRP has been on a mission to help its employees for the past four years with impressive results—particularly since, up until mid-2015, she championed the HR function on her own.
Originally from the U.K., Gordon not only kept calm throughout but, with a diligence and determination for which she is renowned, has made the Foundation a healthier, happier workplace overall. Fortunately, her previous work experience at the BC College of Teachers, Rocket Gaming Systems and various roles in England had prepared her well for the challenge of improving the DSF's workplace experience for its nearly 90-member team.
To reach that goal, Gordon went both wide and deep with programs targeting health and wellness, training, and safety, combined with multi-faceted workplace diversity and inclusion initiatives.
To accomplish the latter, Gordon joined the Canadian Centre for Diversity and Inclusion (CCDI) in 2014 and is currently pursuing their Leadership and Inclusion Certificate through Centennial College—building relationships and opportunities with MOSAIC, Neil Squire Society and the Immigrant Employment Council of BC. Gordon also collaborated with the Rick Hansen Accessibility Team to create an updated outlook targeting accessibility improvements, and is chairing the Health and Safety Committee to implement their recommendations.
Leading the charge with health and wellness, Gordon launched an introductory lunch and learn on Transcendental Meditation, followed by a pair of meditation workshops and supported to this day by employee-paid on-site meditation sessions. Other lunch and learns followed, ranging widely in topic, and Gordon then partnered with "Learn it Live" wellness classes to provide easy-access webinars for staff. On the executive level, she ensured the DSF was a signatory on the Charter for Canadian Employers Supporting Workplace Mental Health, and went on to become one of three founding chapter leads of a pilot program called Mindful Employer.
Stepping forward with health and safety, Gordon took the Prepare Training Certification Program through the Crisis Prevention Institute in 2013 to better prepare the broader team. As a Certified Prepare Training Instructor, Gordon has since trained volunteers and employees in topics such as conflict resolution involving the public and internal workplace bullying prevention, in addition to internal emergency responders. She also created the Foundation's emergency response procedures.
On the training front, Gordon introduced a coaching program, tapping into her connections with the HR Non-Profit Group, International Federation of Coaches and the Royal Roads executive coaching program. Based on the early impacts, the DSF is now part of the CoachingWise program—and Gordon has become part of a community of practice with seven other CoachingWise organizations to share knowledge and bring best practices back to the Foundation. To date, 47 employees have had eight 1:1 sessions with qualified coaches.
The results speak for themselves. During Gordon's time with the Foundation, DSF achieved its highest engagement score—75 per cent and climbing. Short-term disability and paid claim costs also dropped from $27,708 in 2011/2012 to absolute zero in 2013/14. Due to her efforts and promotion, usage of the EAP program also increased by 11 per cent between 2012 and 2015—and won the Foundation the Canadian HR Award for Best Health and Wellness Strategy 2015.
Speaking on HR and wellness widely, Gordon is no less giving or driven to inspire outside of work, and is a mentor with the BCIT Access Program, SFU Beedie School of Business, MOSAIC and CPHR BC & Yukon's own Professional Mentoring Program. A tireless, lifelong believer in giving back, she also co-chairs the HR Non-Profit Group in Vancouver.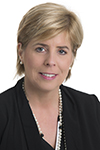 Barbara Meens Thistle, CHRP
Vice President, Corporate Services
Insurance Corporation of British Columbia
North Vancouver

From coast to coast and back again, Barbara Meens Thistle, CHRP has championed better business and people practices alike. In her short time with the Insurance Corporation of British Columbia (ICBC), she has had more of an impact than many might hope to have in an entire career.
With a career spanning from B.C. to Nova Scotia, Meens Thistle worked for a range of companies including Emera Inc., Nova Scotia Power, Eastlink and BC Hydro. Throughout, she assessed, aligned and delivered on the promise of better people practices, elevating executive perception of HR in the process—and emerging as a role model for women aspiring to be senior leaders and HR professionals overall.
Joining ICBC as the VP of HR nearly two years ago, Meens Thistle knew that for the organization to be successful, it not only needed to meet external challenges, but also address the internal ones. Her role quickly evolved to become VP of Corporate Services, leading more than 200 staff, and she took the lead in developing a new organizational model—a significant challenge considering the somewhat anchored culture of a 40-year-old crown corporation.
Drawing upon an ability to think big, listen thoughtfully and translate business strategies into human actions, Meens Thistle went to work. Comparing survey data to the extensive input of the Board, executive and employee groups, she was able to target areas of existing efficiency, allowing for better allocation of resources to support a more highly-focused strategy instead of failing to be all things to all people.
She led a multi-phased approach, collaborating with executive and senior leaders to establish a company-operated model, with clearer accountabilities for leadership roles to increase capacity and so lead by example. To ensure ICBC had the right leadership talent both in place and in the pipeline, she designed a new competency framework which established a consistent internal understanding of the focus and expectations of different levels of leaders within the organization.
Meens Thistle's development and implementation of the three-day "Leading ICBC" leadership program fostered further understanding of the leadership commitment and role within the company. To support the leaders themselves, she implemented a 360 degree process, with coaching sessions to debrief and refocus on development plans. Key to this continuance, she designed and facilitated executive and senior leadership succession plans for critical roles—identifying gaps and focusing development to proactively address them.
Contingent to this elevated leadership principle was the difficult process, led by Meens Thistle, of evaluating the existing leadership—giving freedom to many previously held back to pursue their goals with vigor, passion and productivity, while freeing others to pursue alternative ambitions. Over 70 roles between the CEO and manager level were recast. What has emerged is Meens Thistle's creation, a community of leaders speaking a common language of people and service.
In terms of measurable impacts, as a government agency, ICBC is not able to quantify Meens Thistle's efforts as elaborately as other organizations. However, they are able to share a discernible increase in service levels accompanied by a significant streamlining of the organization.
While it is early in the cultural journey for sharing more revealing metrics, all you really need to do is speak to an employee to hear the difference in the way ICBC is doing things. There is a tangible optimism to be heard—not often found in a large, unionized Crown corporation—and you can trace that change of tone back to HR and Meens Thistle directly.
As an ambassador for HR, Meens Thistle has crafted the career of a strategic business partner, committed to enabling business success through people—and is a regular public speaker on employee wellness, safety and leadership. Similarly committed to sharing forward and the bigger picture, she is also a mentor with the YWCA Mentorship Program and a Leadership of Tomorrow mentor with the Vancouver Board of Trade, as well as serving as a sponsor for female leaders in the Minerva Foundation's Leading the Way training program and the Women's Executive Network. Meens Thistle is an active member of the Conference Board of Canada's Senior Human Resources Executive Council and the past chair for the National Move for Hope for the Canadian Women's Foundation.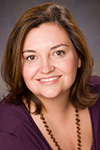 Marnie Wright, CHRP
Director, Human Resources
Abbotsford School District (No. 34)
Abbotsford

What Wright brings to her latest role as director of human resources for the Abbotsford School District (No. 34), is a passion for education—and knowledge of the impact a great teacher can make.
Wright had previously served with the British Columbia Institute of Technology (BCIT) since 1996, coming aboard as operations manager before moving into the HR department in 2001, first as a the senior HR Advisor and then as the team lead of the department.
In her latest role, her passions, appreciations and experiences have merged to the greater benefit of all involved—in this case, the Abbotsford School District, a K-12 public education provider with more than 2,300 employees across 49 locations.
By stepping into a position that was vacant for 5 years, Wright was presented with a challenge—one she was eminently qualified to meet. Possessed of a creativity, vision and transparency which had served her well all her life, Wright developed an HR strategy and infrastructure, replete with processes and policies—all of which was designed to inspire similarly agile thinking throughout the District.
An example of that creativity can be found with the teacher job action of 2014. When the unionized support employees of the District were unable to cross the picket line and faced lost wages for an unknowable period, Wright went to work on their behalf, finding a way to not only minimize lost wages, but improve skills and knowledge during a job action which proved to last three weeks. Working with the Teamster union, she found secondary sites where the striking unions would agree not to picket and held daily professional development events with valid topics to enhance career development.
Over the course of those three weeks, 130+ workshops were held with close to 3,000 session attendees. Support staff was so appreciative that when the job action ended, HR received thank you cards and a bouquet of flowers—which is…uncommon. This happened two years ago, but had such a substantial impact that it is still referenced as a great turning point in the District's people culture.
At the same time, Wright turned her attention to improving recruiting and retention for teaching staff and education assistants. The District wages were behind other school districts in paying education assistants, a pre-dominantly female profession. Staff would be hired, trained and then work a few months before heading to another district for better pay. In fact, the District was losing, and then having to replace, about 75 education assistants every year due to compensation issues. The lag in wages was also lowering the applicant pool. Tackling such an issue was, and is, no easy matter.
It proved a difficult process—one which eventually gave way to Wright's vision and diligence. After conducting a labour market review, creating a business plan, and costing and evaluating results, Wright worked with the Board of Trustees and senior management to advocate for change. The end result was a labour market adjustment to increase wages which greatly improved employee satisfaction and reduced turnover, with 26 fewer departures from the year before.
As for bringing more great teachers into the mix, Wright developed competency based hiring standards and standardized behavioural interviews alike through the development of a teacher competency model. Key to this, under her leadership, HR managers brought together focus groups of teachers, principals and the union, and worked collaboratively to develop eight core competencies sought after in all teaching positions. Critically, the impact of this clarity around core competencies and technical requirements improved both the applicant pool and the teacher experience.
A HR educator in her own right with Thompson Rivers University, Wright has stayed true to her passions and appreciations while sharing them forward in both the HR and education communities. She contributes articles for CPHR BC & Yukon's PeopleTalk magazine, collaboratively crafts text books and inspires others with her YouTube channel (learnabouthrm). While quite naturally making time to mentor staff at the district, she also participates on the Teamsters Pension Plan Board and three provincial committees—the Make a Future "Careers in Education" Steering Committee, the Exempt Staff Compensation Working Group and the Attendance Support and Wellness Working Group.
Keeping People First: CEO Award

Chris Catliff
President and CEO
BlueShore Financial
Vancouver

Bold, innovative, and visionary are some of the words to describe Chris Catliff, President and CEO of BlueShore Financial. Catliff joined BlueShore Financial in 2000 and since then the organization has demonstrated outstanding results in business growth and employee and client engagement. He has built relationships with his executive team based on mutual respect and a shared vision, and fostered a positive corporate culture for employees through transparency and frequent communication. He is well known and respected for his hands-on style and action-oriented vision, and his broad set of experiences includes leading and developing financial institutions with an emphasis on innovative technology, engaged employees and premium client service.
In 2016, BlueShore Financial maintained its highest employee engagement score ever at 82% (measured by Aon Hewitt's Employee Engagement Survey), earning it a spot on Canada's Best Small and Medium Employers list for the sixth consecutive year. It is clear that Blueshore employees value their corporate culture, as in 2016, 22.86% of all new hires came from employee referrals. Additionally, in 2015 BlueShore Financial was named one of "Canada's 10 Most Admired Corporate Cultures" by Waterstone Human Capital.
Chris truly values HR and recognizes that committing to building a strong corporate culture directly impacts business performance as well as staff and client experiences.