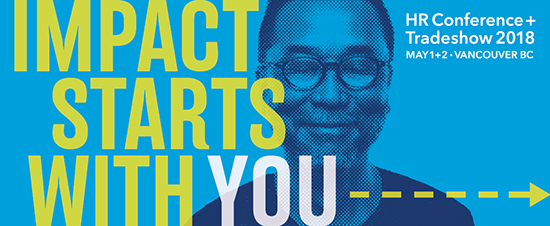 The annual CPHR BC & Yukon conference is an excellent opportunity to receive exposure for your products and services in an environment that is uniquely suited to making contacts and closing deals. Don't miss your chance to provide conference attendees with business solutions they need.
For detailed information on the benefits of each sponsorship level, please refer to the Sponsorship Brochure.
Why sponsor?
As a sponsor, your company will gain unique exposure to HR executives, senior practitioners, VPs and CEOs from prominent organizations. Of CPHR BC & Yukon's membership, 25% are senior practitioners averaging 10 or more years of experience. By working with CPHR BC & Yukon you will be associated with other high-profile, national and international organizations that are current CPHR BC & Yukon sponsors. As a conference sponsor you will receive exposure to CPHR BC & Yukon's 5,700+ active, connected members who thirst for knowledge, are decision makers, and are concerned about enhancing their experience and developing new skills.

Premium Branding:
Set your brand apart from competitors by sponsoring, advertising or exhibiting with CPHR BC & Yukon. The Association has many long-standing and well-established partnerships and relationships with companies, professional associations and universities.
As a sponsor, you will receive valuable branding opportunities depending on your sponsorship level. All conference sponsors will receive:
Logo inclusion in a sponsor recognition ad in PeopleTalk magazine
Logo in on-site program that is used throughout conference and the entire year by attendees
Logo inclusion on the CPHR BC & Yukon conference website with link to your website
Plus much more

Increase Your Sales:
The majority of conference 2017 attendees surveyed shared that they were very likely to do business with one or more of the conference sponsors/exhibitors that year.
4 levels of sponsorship:
Platinum Sponsor – $22,500+
Gold Sponsor – $16,500
Silver Sponsor – $11,500
Bronze Sponsor – $6,500
For detailed information on the benefits of each sponsorship level, please refer to the Sponsorship Brochure.


For more information, please contact:
Richard Deacon
sponsorship@cphrbc.ca
Business Development and Strategic Partnerships
604.816.1488