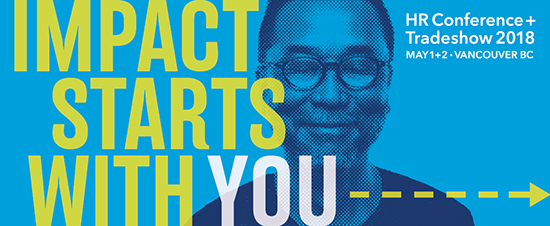 Keynote Speakers
Keynote Tickets can also be purchased separately in the Online Store.
Super Sessions
Having trouble deciding which session to choose? Although all presentations are great, the Super Sessions are identified as the most highly anticipated breakout sessions being delivered by speakers 'not to be missed'.
 Session Details
Opening Keynote


Boost Your Brain: The Brain Science Secrets of Motivation, Productivity, and Peak Performance
DATE: Tuesday, May 1, 2018
TIME: 8:30am – 10:00am
TRACK: KEYNOTE
AUDIENCE LEVEL: All
Sponsored by:

DESCRIPTION: Everyone knows the feeling of having more items on our 'to-do' lists than time in our day, or knowing something needs to get done you just can't find the energy to do. Some will assure you that better 'time management', 'self-management' or 'managing through others' is the key to higher productivity – though brain-sciences inform that none of this is true. Better motivation and higher productivity are within reach: they require better energy management and insight into how to truly manage your own brain – the way it wants to work!

This keynote will highlight the importance for HR leaders to better understand their own brain and the possibilities it presents: better understanding of our own brain helps us work smarter, better, more productively, as well as manage the productivity and performance of other people much more effectively. Discover how you can feel more motivated, be more productive, have higher functionality and deliver peak performance more consistently.

Set your brain, self, and day up for success!

PRESENTER(S):

Dr. Brynn Winegard

is not your conventional neuroscience speaker. Whether keynoting or delivering a workshop, she engages her audiences on why we do what we do and the important role our brain plays in literally every aspect of our day. On stage, Dr. Winegard is an energetic, professional and enthusiastic speaker who simultaneously informs, and inspires. Whether she's sharing why women multi-task or she's talking about just how fast our brains process information, she has the unique ability to make brain science accessible to every level of science knowledge.
---
Super Session


Influencing and Negotiating – Getting Results Without Authority
DATE: Tuesday, May 1, 2018
TIME: 10:45am – 12:15pm
TRACK: Personal & Professional Enrichment
AUDIENCE LEVEL: All
Sponsored by:

DESCRIPTION: Getting stuff done in the office can be challenging even under the best of circumstances. Everyone has their own priorities and deadlines, however, you've also got your own projects and getting them successfully implemented typically requires assistance from employees who don't work for you. This is where your powers of influence and persuasion can help!

Being able to influence people through communication, engagement persuasion and relationship-building is essential for the rising leader, particularly when leading organization-wide initiatives. We'll review a tried-and-true blueprint for mobilizing your co-workers and engaging them to rally around your priorities! In this highly interactive workshop, we'll review strategies to help you influence without authority for your project and your career.

PRESENTER(S):

Valerie M. Grubb

is the Principal of Val Grubb & Associates Ltd. which she founded after holding a succession of senior leadership roles within major corporations including NBC Universal, Oxygen Media, IAC and Rolls-Royce. She is an innovative and visionary operations leader with an exceptional ability to zero in on the systems, processes, and human capital issues that can hamper a company's growth. Valerie regularly consults for mid-range companies wishing to expand and larger companies seeking efficiencies in back-office operations. Her expertise and vibrant style are also in constant demand for coaching and training for senior leaders. Valerie Grubb's first book,

Planes, Canes, and Automobiles: Connecting with Your Aging Parents through Travel

(Greenleaf Book Group), chronicles her experiences traveling with her octogenarian Mom and her second book entitled

Clash of the Generations: Managing in the New Workplace Reality

(Wiley) offers direction to new and seasoned managers on how to motivate and engage four generations in the office.
---
Super Session


Motivating, Managing & Mentoring Multi-Generations and Cultures
DATE: Tuesday, May 1, 2018
TIME: 10:45am – 12:15pm
TRACK: Talent Management
AUDIENCE LEVEL: Mid-Level
DESCRIPTION: Successfully Blending the Five Generations currently in the workplace can be a tall order. Your HR leadership is essential in assisting all employees including management to better understand one another!

Our goal is to help support happier, more productive employees while also maintaining a company- wide focus. Around the globe and in Canada, today's business can have up to 5 different generations working side by side. And, productivity can decrease if your staff doesn't understand the unique characteristics and talents each person/generation brings. This highly requested interactive presentation covers strategic methods of improving employee communications, improving operational efficiency, increasing employee retention and growing employee productivity; how to find it, how to harness it and how to keep it. Important in all lines of work! Millennials and Gen. Z get a special nod in this presentation- you'll see why they deserve it in this fun, informative and fast paced session!

PRESENTER(S):

Scott Lesnick is a high content international speaker who is motivational, instructional and educational in style and tone. He presents powerful keynotes and interactive breakout sessions and is a consultant and author. Also, Scott is a professional member of the National Speakers Association (NSA) as well as the Dean of the Academy for Professional Speakers. He is the recipient of the NSA Rising Star award for 2016-2017. His memoir, Kidjacked – A Father's Story was recently published to critical acclaim. In addition, Scott has 28 award-winning sales and management years at Shaw Industries, a Berkshire Hathaway Fortune 500 company. Scott's motivational, educational and inspirational messages center around topics including: increasing productivity, HR, generational and cultural inclusion excellence in leadership, administrative excellence, healthcare professional development; plus, maximizing performance, maximizing operational performance and excellence and managing change through great leadership.
---
Keynote


Ordinary Canadians. Extraordinary Leadership.
DATE: Tuesday, May 1, 2018
TIME: 3:30pm – 5:00pm
TRACK: KEYNOTE
AUDIENCE LEVEL: All
Sponsored by

DESCRIPTION: What does Canadian leadership look like? Is there something special, and vital, about leadership in this country? In this engrossing talk, based on his reporting from around the world, Peter Mansbridge offers accounts of extraordinary acts of leadership by ordinary Canadians, at home and abroad. He speaks of stories of courage and selflessness, from Sri Lanka to the Netherlands, Afghanistan to our own Indigenous communities, to show us that Canadian leadership is, at core, about caring. It's about being there for our neighbours-down the street, across the country, or even around the world-when and where they need us the most.
PRESENTER(S):

Peter Mansbridge's sterling career at the CBC is without precedent. He served as the chief correspondent of CBC News, helmed its flagship show The National, anchored all CBC News specials, and hosted the intelligent interview show Mansbridge: One on One. For his work, Mansbridge has received over a dozen national awards for broadcast excellence—yet for all the accolades, he remains an astoundingly grounded individual, with a gentle humour and trademark integrity. Reflecting back on his journalism career, which has taken him across the country and the planet, he told CBC's The Current, "When you hear from others about their perceptions of Canada, it opens your eyes about the country you live in. You learn things about yourself you didn't know."

Away from the news desk, Mansbridge has been recognized by a host of leading universities. He's been a Fellow at Yale, has lectured at Oxford, was named Chancellor of Mount Allison University, and is a recipient of the Queen Elizabeth II Diamond Jubilee Medal. Mansbridge was also named an Officer of the Order of Canada—one of the country's highest civilian honours—for his "contributions to broadcasting, for his commitment to helping Canadians better understand their country and the world, and for his dedication to literacy and Canada's youth." Known for his trademark voice and unflappable onscreen presence, Mansbridge has also found success as an author. His book Mansbridge: One on One was a national bestseller.
---
Keynote


Making Culture Your Competitive Advantage
DATE: Wednesday, May 2, 2018
TIME: 8:30am – 9:45am
TRACK: KEYNOTE
AUDIENCE LEVEL: All
DESCRIPTION: In this increasingly transparent world, an organization's culture has become way more than just a framework to help employees understand how things work. Today having a compelling culture is essential for recruiting and retention purposes. In this engaging session you will learn how organizations are thinking differently about culture and using it in ways that are transforming their businesses. You will learn how you can make your culture a competitive advantage in your organization.
PRESENTER(S):

Steve Cadigan is Founder of Cadigan Talent Ventures LLC and co-founder of Silicon Valley's ISDI Digital University, formed in 2017 to help address the growing digital divide. Steve advises fast-growth tech companies like Twitter, Google, Eventbrite, GoPro and some of Silicon Valley's VC firms and media powerhouses. With more than 25 years of leadership and executive experience in global Human Resources, Steve has practiced HR in the US, Canada and Asia-Pacific within a variety of industries. Through leading worldwide HR efforts for more than 60 M&A transactions at three global organizations since 1998, Steve has cultivated a deep understanding of business cycles, patterns, high growth, and the key elements required to forge an organization's sustainability. The teams, cultures and organizations he has led and helped build have been recognized as exceptional, "world class" performers by the Wall Street Journal and Fortune Magazine.

Previously, Steve served as VP Talent at LinkedIn, taking the company from a private firm of 400 employees through an IPO and into the powerhouse that it is recognized as today. The groundbreaking work Steve did at LinkedIn as the executive responsible for culture, leadership, talent and organizational development is widely seen as the textbook example of how a company can leverage its culture to scale profitably in record time.
---
Super Session


Is This Just a "Gig"? Worker Status in the Shifting Landscape of the Modern Workplace
DATE: Wednesday, May 2, 2018
TIME: 10:45am – 12:15pm
TRACK: Employment Law & Legislation
AUDIENCE LEVEL: Mid-Level
DESCRIPTION: As business needs call for flexibility in work arrangements, employers are turning to casual employment, fixed term contracts and the use of contract workers to meet their business needs. This session will cover best practices for drafting bullet proof contracts, avoiding the pitfalls and liabilities of misclassifying workers and a discussion of the challenges of a "gig economy".
PRESENTER(S):

Heather Hettiarachchi, CHRP is a lawyer, workplace investigator and mediator with extensive hands-on human resources management and labour relations experience. Heather is also an entrepreneur and small business owner and founder of Integritas Workplace Law. Heather's practice focuses on all aspects of employment and labour law arising in unionized as well as non-union workplaces. Heather is trained in mediation and ADR and regularly mediates disputes relating to a range of issues. Heather also coaches and trains all levels of employees and conducts workshops on a wide range of workplace related matters. Heather blogs regularly on workplace matters and is a frequent speaker and presenter at workshops, seminars and webinars. Heather's workplace law practice is strengthened by her practical experiences as a Human Resources Manager at the University of British Columbia and Labour Relations Advisor to Vancouver Community College. In addition to an LLB (Hons) degree, Heather holds a MSc in Training and Human Resources Management.

Erin Brandt of Kent Employment Law is what Malcolm Gladwell calls a connector. Strong community roots, genuine curiosity and a deep caring for others make her a true "people person". She is forward-thinking, and combines a millennial mindset with legal creativity to create impact and change in her clients' lives. Her main drivers are fairness and innovation, values which serve Erin well when advising players in emerging industries, as well as more established businesses who want to "do right". She is a good fit for both employers and employees seeking a reasonable, collaborative solution to their workplace issues. Erin mentors the next generation of lawyers in BC through her role as supervising lawyer at UBC's Law Students' Legal Advice Program, and supports the professional development of her own legal peer group by sitting on the executive of both the Employment Law Subsection and Young Lawyers Section of the Canadian Bar Association (BC). Erin is also a frequent contributor to the Kent Employment Law blog, with a special emphasis on topical issues and workplace human rights. And, as a three-time speaker at Vancouver Startup Week, she is the voice of employment law for local new business.

Matthew Larsen

is an associate at Fasken, a leading international business law and litigation firm, with eight offices around the world including Vancouver. He practices in the firm's Labour, Employment & Human Rights practice group where he advises union and non-union employers regarding all aspects of workplace law. In his employment and human rights practice, Matthew works on wrongful dismissal and constructive dismissal claims, independent contractor agreements, drafting of employment agreements and employment standards complaints. He also ably counsels clients on responding to human rights complaints, and advises employers on the duty to accommodate, including accommodating disabilities and addictions. A trusted legal advisor with experience working in a wide range of industries, Matthew is able to provide practical legal advice, delivered with sound business judgement, to assist his clients in navigating various issues and opportunities alike.

After obtaining a Bachelor of Business Administration with a specialization in Human Resource Management from SFU, Kelly Slade-Kerr completed law school in 1998 and began her career as a lawyer. She practised for six years with the labour and employment group of a large national law firm in Vancouver, representing and advising a variety of businesses and organizations. In 2004, Kelly moved to HHBG Employment Lawyers, a boutique firm that focuses exclusively on employment and labour law for employees. Advising clients on all aspects of employment law, Kelly's focus is on solving workplace problems. She is currently the Managing Partner of the Surrey office of HHBG. In the employment law community, Kelly is known for her sensible and resourceful approach to creating solutions to workplace disputes and her tenacious advocacy for her clients. A passionate advocate for public education, Kelly successfully ran in the 2014 civic elections and currently serves as Chair of the New Westminster School Board.
---
Super Session


The Hidden Language of Organizations: Workplace Power, Politics and Influence
DATE: Wednesday, May 2, 2018
TIME: 10:45am – 12:15pm
TRACK: Personal & Professional Enrichment
AUDIENCE LEVEL: All
Sponsored by:

DESCRIPTION: To be successful in today's work world, you must be more than just smart and do more than simply accomplish your goals and objectives. You must be savvy and able to forge alliances as well as avoid animosities in order to be effective. This workshop covers a critical element for success that people rarely talk about — the ability to understand all the unspoken things that go on in their workplaces which can quickly derail their efforts and agendas as well as stagnate their careers. This skill is particularly important during times when there are changes in management taking place and reorganizations are going on. Participants identify which of the rules of "positive politics" they are most likely to violate as well as obtain guidelines for being smart about their own conduct, about their relationships with co-workers, and about their relationship with their supervisor. In addition, they identify numerous ways to recognize who really holds power and has influence and how to network effectively inside and outside their organizations. Participants learn to become a master of office politics while remaining positive, affirming of themselves and others, and being wholly devoted to making them, their boss, and their co-workers more highly effective on the job.
PRESENTER(S):

Margaret Morford

is CEO for The HR Edge, Inc., an international management consulting and training company. Her clients have included a wide range of major corporations as well as governmental organizations. Previous to owning her own company, Margaret has worked as an attorney, specializing in employment law and has been Vice President of Human Resources for three large companies. She is often quoted as a business expert in newspapers and magazines across the country including

Wall Street Journal

,

New York Times

,

Chicago Tribune

and

USA Today

, and appears regularly on local ABC, CBS and Fox television affiliates. She is the author of two business books,

Management Courage – Having the Heart of a Lion

and

The Hidden Language of Business – Workplace Power, Politics & Influence.
---
Closing Keynote


Core Creativity: How to Bring Creativity, Innovation and Inspiration to the Work that You Do
DATE: Wednesday, May 2, 2018
TIME: 3:30pm – 5:00pm
TRACK: KEYNOTE
AUDIENCE LEVEL: All
Sponsored by:

DESCRIPTION: The Internet has changed everything we know about business and art…and it continues to do so. You can no longer get by because you're the best in your town, province, or even country. Location means nothing. Everything now has a global audience and products and services need to do more than simply perform – they need to sing.

Nobody understands this better than David Usher. The multi-platinum artist has sold over 1.4 million albums as a solo artist and frontman for the rock band Moist, won countless awards and sold-out venues all over the world, and works tirelessly to improve his creative process. Along with being a famed musician, David is active in many business ventures, from technology and the environment to creative and social endeavors. He believes that creativity is a learnable skill and he's bringing his formula to you.

David demonstrates his fascinating formula to stimulating creativity at work through a mix of music, video, and experimentation, and brings to life the core elements needed to build a more dynamic, fulfilling, and innovative creative process.

PRESENTER(S):

A creative tour de force,

David Usher

is the front man of the internationally acclaimed rock band Moist, and a solo artist who has sold more than 1.4 million albums, won countless awards—including five Junos—and performed at sold-out venues around the world. Believing that creativity and creative success is a learnable skill that anyone can master, his unique and dynamic presentations employ music and video to help people to reboot their creativity in a world of disruptive change.

David is the founder of Art + Icons, a creative studio working at the intersection of art, artificial intelligence and the human experience. He is also the founder and creative director of the non-profit, the Human Impact Lab at Concordia University. The Lab uses interactive storytelling to re-imagine the story of climate change and the second machine age. He's the co-creator (with Dr. Damon Matthews) of the "Climate Clock: Adding the metric of time to the story of climate change."

David is the bestselling author of a book on creativity and the creative process, Let the Elephants Run, Unlock Your Creativity and Change Everything.
---
Please note that speakers and schedule are subject to change.