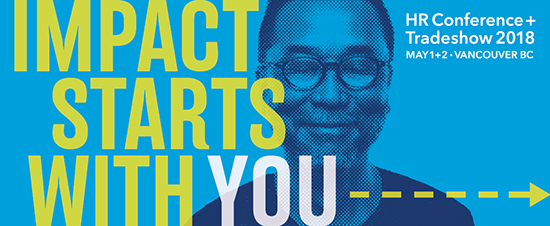 Wednesday, May 2 Schedule
| Keynote Session | 8:30 – 10:00 |
| --- | --- |
| Making Culture Your Competitive Advantage | Steve Cadigan |
| Breakout Sessions | 10:45 – 12:15 |
| Super Session – Is This Just a "Gig"? Worker Status in the Shifting Workplace | Erin Brandt, Heather Hettiarachchi, Matthew Larsen, Kelly Slade-Kerr |
| Leadership Development from the Perspective of the HR C-Suite | Mike Desjardins, John Anderson, Anna Grolle, Christy Innes, Dan Pontefract |
| Super Session – The Hidden Language of Organizations: Workplace Power, Politics and Influence | Margaret Morford |
| Consulting Skills for HR Professionals | Robert Harris |
| Strategic Workforce Planning: Meeting the Workforce Challenges of the Future | Michele Croci |
| The Role of Benefit Plans in Attracting and Retaining Talent | Anar Dossa, Matt Lievers |
| Celebration Gala Lunch | 12:15 – 2:15 |
| Enjoy this celebration of HR excellence and recognition of our sponsors at a plated luncheon. | |
| Breakout Sessions | 2:15 – 3:15 |
| A No Rating Performance Process: A Success Story at BC Assessment | Kyla Nicholson, Lori Wallis |
| Before Burnout: Self-care Strategies to Keep You at the Top of Your Game | Shawnee Love |
| Leadership Lessons from My Dysfunctional Career and Upbringing | Margaret Morford |
| The Timeless Secrets of Influential Leaders | Corey Poirier |
| When Robots Descend: Using Technology to Enable White Glove Candidate Experience | Sarah Wilson |
| Keynote Session | 3:30 – 5:00 |
| Core Creativity: How to Bring Creativity, Innovation and Inspiration to the Work that You Do | David Usher |
Conference schedule, speakers and sessions are subject to change.
For CPHR holders: Your attendance will be tracked by scanners at the door to each breakout. To claim your CPD Hours, you must be scanned into each session you attend.
---
Wednesday Session Details
Keynote


Making Culture Your Competitive Advantage
DATE: Wednesday, May 2, 2018
TIME: 8:30am – 9:45am
TRACK: KEYNOTE
AUDIENCE LEVEL: All
Sponsored by:

DESCRIPTION: In this increasingly transparent world, an organization's culture has become way more than just a framework to help employees understand how things work. Today having a compelling culture is essential for recruiting and retention purposes. In this engaging session you will learn how organizations are thinking differently about culture and using it in ways that are transforming their businesses. You will learn how you can make your culture a competitive advantage in your organization.
PRESENTER(S):

Steve Cadigan is Founder of Cadigan Talent Ventures LLC and co-founder of Silicon Valley's ISDI Digital University, formed in 2017 to help address the growing digital divide. Steve advises fast-growth tech companies like Twitter, Google, Eventbrite, GoPro and some of Silicon Valley's VC firms and media powerhouses. With more than 25 years of leadership and executive experience in global Human Resources, Steve has practiced HR in the US, Canada and Asia-Pacific within a variety of industries. Through leading worldwide HR efforts for more than 60 M&A transactions at three global organizations since 1998, Steve has cultivated a deep understanding of business cycles, patterns, high growth, and the key elements required to forge an organization's sustainability. The teams, cultures and organizations he has led and helped build have been recognized as exceptional, "world class" performers by the Wall Street Journal and Fortune Magazine.

Previously, Steve served as VP Talent at LinkedIn, taking the company from a private firm of 400 employees through an IPO and into the powerhouse that it is recognized as today. The groundbreaking work Steve did at LinkedIn as the executive responsible for culture, leadership, talent and organizational development is widely seen as the textbook example of how a company can leverage its culture to scale profitably in record time.
---
Super Session


Is This Just a "Gig"? Worker Status in the Shifting Landscape of the Modern Workplace
DATE: Wednesday, May 2, 2018
TIME: 10:45am – 12:15pm
TRACK: Employment Law & Legislation
AUDIENCE LEVEL: Mid-Level
DESCRIPTION: As business needs call for flexibility in work arrangements, employers are turning to casual employment, fixed term contracts and the use of contract workers to meet their business needs. This session will cover best practices for drafting bullet proof contracts, avoiding the pitfalls and liabilities of misclassifying workers and a discussion of the challenges of a "gig economy".
PRESENTER(S):

Heather Hettiarachchi, CPHR is a lawyer, workplace investigator and mediator with extensive hands-on human resources management and labour relations experience. Heather is also an entrepreneur and small business owner and founder of Integritas Workplace Law. Heather's practice focuses on all aspects of employment and labour law arising in unionized as well as non-union workplaces. Heather is trained in mediation and ADR and regularly mediates disputes relating to a range of issues. Heather also coaches and trains all levels of employees and conducts workshops on a wide range of workplace related matters. Heather blogs regularly on workplace matters and is a frequent speaker and presenter at workshops, seminars and webinars. Heather's workplace law practice is strengthened by her practical experiences as a Human Resources Manager at the University of British Columbia and Labour Relations Advisor to Vancouver Community College. In addition to an LLB (Hons) degree, Heather holds a MSc in Training and Human Resources Management.

Erin Brandt of Kent Employment Law is what Malcolm Gladwell calls a connector. Strong community roots, genuine curiosity and a deep caring for others make her a true "people person". She is forward-thinking, and combines a millennial mindset with legal creativity to create impact and change in her clients' lives. Her main drivers are fairness and innovation, values which serve Erin well when advising players in emerging industries, as well as more established businesses who want to "do right". She is a good fit for both employers and employees seeking a reasonable, collaborative solution to their workplace issues. Erin mentors the next generation of lawyers in BC through her role as supervising lawyer at UBC's Law Students' Legal Advice Program, and supports the professional development of her own legal peer group by sitting on the executive of both the Employment Law Subsection and Young Lawyers Section of the Canadian Bar Association (BC). Erin is also a frequent contributor to the Kent Employment Law blog, with a special emphasis on topical issues and workplace human rights. And, as a three-time speaker at Vancouver Startup Week, she is the voice of employment law for local new business.

Matthew Larsen

is an associate at Fasken, a leading international business law and litigation firm, with eight offices around the world including Vancouver. He practices in the firm's Labour, Employment & Human Rights practice group where he advises union and non-union employers regarding all aspects of workplace law. In his employment and human rights practice, Matthew works on wrongful dismissal and constructive dismissal claims, independent contractor agreements, drafting of employment agreements and employment standards complaints. He also ably counsels clients on responding to human rights complaints, and advises employers on the duty to accommodate, including accommodating disabilities and addictions. A trusted legal advisor with experience working in a wide range of industries, Matthew is able to provide practical legal advice, delivered with sound business judgement, to assist his clients in navigating various issues and opportunities alike.

After obtaining a Bachelor of Business Administration with a specialization in Human Resource Management from SFU, Kelly Slade-Kerr completed law school in 1998 and began her career as a lawyer. She practised for six years with the labour and employment group of a large national law firm in Vancouver, representing and advising a variety of businesses and organizations. In 2004, Kelly moved to HHBG Employment Lawyers, a boutique firm that focuses exclusively on employment and labour law for employees. Advising clients on all aspects of employment law, Kelly's focus is on solving workplace problems. She is currently the Managing Partner of the Surrey office of HHBG. In the employment law community, Kelly is known for her sensible and resourceful approach to creating solutions to workplace disputes and her tenacious advocacy for her clients. A passionate advocate for public education, Kelly successfully ran in the 2014 civic elections and currently serves as Chair of the New Westminster School Board.
---
Leadership Development from the Perspective of the HR C-Suite
DATE: Wednesday, May 2, 2018
TIME: 10:45am – 12:15pm
TRACK: Organizational Effectiveness
AUDIENCE LEVEL: All
Sponsored by:

DESCRIPTION: Leadership development is on the minds of the senior team and more and more referenced in long-term strategic plans. Find out answers to these types of questions: How does the CHRO consider budgets? How does the senior team discuss talent development? What competing priorities are they considering? How does the senior team measure the value of leadership development? What questions are they asking each other around the senior table? What information do they need to understand organizational readiness for growth from you? We'll also be taking live questions for the panel from the audience, so come prepared to ask what you want to know.
PRESENTER(S):

At the helm of ViRTUS is a fearless and lovable leader, Mike.

Mike Desjardins

, CPHR is a ray of sunshine while simultaneously embodying the rare intelligence and drive seen in leaders of his caliber. He is a master in the realm of strategy and development. Mike has spent the past two decades transforming businesses. From entrepreneurial businesses to large public companies and public-sector organizations, Mike has focused on driving a return on investment in every client engagement. In January 2006, Mike was the recipient of the BIV Top 40 Under 40 Award. From 2010-2016, Mike sat on the board of directors of CPHR BC & Yukon. Mike focuses on strategy, growth, and the quest to continually improve every aspect of ViRTUS. He balances this ingenuity with a deep love of his team, mentoring and inspiring both personally and professionally.

With over twenty-five years of experience,

John Anderson

is a master of developing and leading groundbreaking initiatives that bring talent to the front and center of business strategy and competitive advantage. Throughout his career, he has played key roles in revising performance management systems, identifying and linking competencies to human resources processes, and aligning rewards with business objectives. Currently the Chief Human Resources Officer of Metrie, John began his career with Hyatt Hotels Corporation where he held operational and human resources leadership roles for 14 years before joining The Walt Disney World Company as the Director of Compensation, Performance Management and Relocation. After six years with Disney, John accepted a unique opportunity to assist in the transformation of the Chicago Mercantile Exchange from a 102-year-old membership organization into a "for-profit" company. John is a Certified Compensation Professional and a member of the Society for Human Resource Management, World at Work, and the Human Resource Management Association of Chicago.

A true business-minded woman,

Anna Grolle

is one of the operational power-houses behind the award-winning Cactus Restaurants Ltd. collection. In her early career, she discovered a passion for finance. After a few years in the finance world, Grolle decided to pursue an active role in helping people realize their own career paths. She amalgamated her finance background with her passion for people by becoming a Recruiter at Robert Half Financial Recruiting. In 1996, Grolle met Richard Jaffray, President of Cactus Club Cafe, a small restaurant concept at the time. Grolle decided to join the group and, in 1999, she received her designation as a Certified General Accountant. Just as quickly as the company grew, so did Grolle's progression within the company. From Controller to Director of Finance to her current Executive role as Vice President of Corporate Operations & Human Resources, Grolle's finance background and strong people skills proved to be a successful formula.

Christy Innes

is a thought leader, a catalyst for positive change, and a passionate, enthusiastic believer in growing leadership capability from within an organization. She is the Senior Manager of Enterprise Learning for BC Hydro. She has worked in the telecommunications, sport and leisure, customer service, marketing, and energy industries. In her current role with BC Hydro, Christy is responsible for the development of leadership programs. She also is responsible for enterprise-wide training and development projects. In 2016, she was presented an Award of Achievement for Best Leadership Development Strategy and Program from the Institute for Performance and Learning, and was a finalist for the Canadian HR Award of Excellence for Learning Strategy. She is a member of the Institute for Performance and Learning, Chartered Professionals in Human Resources, Organizational Development Network, and Society for Human Resources Management, and leads a team of highly engaged and incredibly knowledgeable learning professionals.

Dan Pontefract

is Chief Envisioner at TELUS, a Canadian telecommunications company, where he heads the Transformation Office, a future-of-work consulting group that helps organizations enhance their corporate cultures and collaboration practices. Previously as Head of Learning & Collaboration at TELUS, Dan introduced a new leadership framework–called the TELUS Leadership Philosophy–that dramatically helped to increase the company's employee engagement to record levels of nearly 90%. He is the author of

THE PURPOSE EFFECT: Building Meaning in Yourself, Your Role and Your Organization

as well as

FLAT ARMY: Creating a Connected and Engaged Organization

. A renowned speaker, Dan has presented at multiple TED events and also writes for

Forbes

,

Harvard Business Review

,

Psychology Today

and

The Huffington Post

.
---
Super Session


The Hidden Language of Organizations: Workplace Power, Politics and Influence
DATE: Wednesday, May 2, 2018
TIME: 10:45am – 12:15pm
TRACK: Personal & Professional Enrichment
AUDIENCE LEVEL: All
Sponsored by:

DESCRIPTION: To be successful in today's work world, you must be more than just smart and do more than simply accomplish your goals and objectives. You must be savvy and able to forge alliances as well as avoid animosities in order to be effective. This workshop covers a critical element for success that people rarely talk about — the ability to understand all the unspoken things that go on in their workplaces which can quickly derail their efforts and agendas as well as stagnate their careers. This skill is particularly important during times when there are changes in management taking place and reorganizations are going on. Participants identify which of the rules of "positive politics" they are most likely to violate as well as obtain guidelines for being smart about their own conduct, about their relationships with co-workers, and about their relationship with their supervisor. In addition, they identify numerous ways to recognize who really holds power and has influence and how to network effectively inside and outside their organizations. Participants learn to become a master of office politics while remaining positive, affirming of themselves and others, and being wholly devoted to making them, their boss, and their co-workers more highly effective on the job.
PRESENTER(S):

Margaret Morford

is CEO for The HR Edge, Inc., an international management consulting and training company. Her clients have included a wide range of major corporations as well as governmental organizations. Previous to owning her own company, Margaret has worked as an attorney, specializing in employment law and has been Vice President of Human Resources for three large companies. She is often quoted as a business expert in newspapers and magazines across the country including

Wall Street Journal

,

New York Times

,

Chicago Tribune

and

USA Today

, and appears regularly on local ABC, CBS and Fox television affiliates. She is the author of two business books,

Management Courage – Having the Heart of a Lion

and

The Hidden Language of Business – Workplace Power, Politics & Influence.
---
Consulting Skills for HR Professionals
DATE: Wednesday, May 2, 2018
TIME: 10:45am – 12:15pm
TRACK: Personal & Professional Enrichment
AUDIENCE LEVEL: Mid-Level
DESCRIPTION: Human Resources has evolved over the years to become a critical factor in an organization's success. Key to HR and business success is the human resource professional's ability to function as a strategic business partner. Invariably, HR professionals experience some "push-back" from line managers who continue to use HR in a reactive versus proactive mode. In this session, you will learn a strategic consulting tool that enables HR to build commitment and trust to important HR and organizational initiatives.

Robert will illustrate a highly innovative and proven 4-step methodology to prepare for and conduct challenging conversations with key stakeholders in a way that fosters collaboration and shared commitment to goals and actions.

The presentation will be divided into three key parts: (i) an overview and practical illustrations of a 4-step methodology for building trust and commitment with internal clients (ii) participant practice and application of the consulting tool to actual workplace HR initiatives and (iii) a debrief of participant applications by the instructor.

By the end of this presentation, participants will be very clear on key "do's and don'ts" in acting as strategic business partners with internal clients to achieve important HR goals and initiatives. Examples of how this 4-step methodology that has been used successfully by HR professionals throughout Canada and the USA will be presented.

PRESENTER(S):

Robert Harris

, CHRP, is president of Robert Harris Resources Inc., a company focused on leadership and professional development. Robert started his career as an HR professional in Vancouver, BC. Subsequently Robert became Manager, Staffing and Employee Relations for Baxter Corporation, a global health care provider in the throes of large-scale restructuring. Robert then joined Molson Breweries as Director, Corporate Human Resources. In the 1990's, Robert became a partner with a Canadian consulting firm, and subsequently launched his own company, which provides training and consulting to companies throughout North America. Robert Harris Resources Inc. is active throughout North America providing training, coaching and leadership development to organizations in both the public and private sectors. Robert has written three books, most recently

Change Leadership: Inform, Involve Ignite

.
---
Strategic Workforce Planning: Meeting the Workforce Challenges of the Future –

FULL

DATE: Wednesday, May 2, 2018
TIME: 10:45am – 12:15pm
TRACK: Talent Management
AUDIENCE LEVEL: Senior
Sponsored by:

DESCRIPTION: Strategic Workforce Planning is a critical capability for the HR function that will provide the essential foundation for your Human Capital Strategy within your organization. SWP outcomes will determine the mix of your key talent strategies, including Talent Acquisition, Learning and Development, Career Pathing, Engagement and Employee Value Proposition. Since there is no one-size-fits-all formula for successful workforce planning, the process must be integrated with other planning processes, including business strategy and budget. What can companies do to ensure they take the right approach to implementing SWP? This session will provide a comprehensive view of the strategic workforce planning (SWP) process and provide some great insights into the key steps of the process. There will be tools provided and application exercises for attendees so they can practice some of the key steps.
PRESENTER(S):

Michele Croci has over 35 years of experience in Human Resources and Talent Management. Michele brings a broad and deep understanding of the Human Capital discipline. She has held several executive roles in Human Resources/Talent Management including, most recently, Director of Talent Management for North America for a global financial services company. Michele has consulted with a wide range of industries implementing enterprise-wide competency and integrated talent management initiatives, resulting in competency frameworks, leadership and management development programs and aligned HR processes. Since 2011, she has partnered with the Human Capital Institute and has been a faculty member for the American Management Association for 15 years. Her expertise and consultation lie in a comprehensive array of Talent Management areas including Strategic Workforce Planning, Human Capital Strategy, Talent Acquisition Strategy, Change Management, Leadership Development, and more.
---
The Role of Benefit Plans in Attracting and Retaining Talent
DATE: Wednesday, May 2, 2018
TIME: 10:45am – 12:15pm
TRACK: Talent Management
AUDIENCE LEVEL: All
DESCRIPTION: What does data and experience tell us about what health benefits employees want most?
A look at benefits industry trends and innovation
A general overview of benefits utilization and sustainability challenges for employers
What do we predict will be the hottest benefit trends of the future?
Are health benefits an affordable option for small business to attract talent?
Q & A for employers
PRESENTER(S):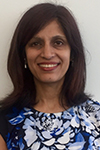 Dr. Anar Dossa
is director of pharmacy services at Pacific Blue Cross. She has more than 25 years of experience in the pharmaceutical field as both a pharmacist and certified diabetes educator. With the costs of prescription drugs and now specialty drugs putting pressures on employer benefits plans of all sizes, Anar applies her expertise to develop drug plan designs to enable employers to afford and control plan costs.
Anar has worked in inpatient and outpatient hospital practice settings with the Pharmacy Operations team at Vancouver General Hospital, UBC Hospital and GF Strong Rehabilitation Center. She holds a Bachelor of Science degree in Pharmacy from UBC, as well as a Doctor of Pharmacy degree from the University of Washington. Away from the office, Anar sits on the Board of the College of Pharmacists of British Columbia, and is a council member for Canadian Society of Hospital Pharmacists (CSHP), BC Branch. She is also a Clinical Assistant Professor and teaches in the Faculty of Pharmaceutical Sciences at UBC.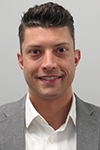 Matt Lievers
is Associate Vice President, Group Business, Product & Innovation at BC-based benefits provider Pacific Blue Cross, where he leads the development and implementation of employee benefits programs to attract and retain talent, drive engagement and maximize affordability for small, mid and large organizations.
Matt is a mathematics expert with experience in group underwriting, benefits consulting and account management. He is passionate about innovation to simplify the benefits landscape to make health care more accessible, improve ROI measurement for employers, and engage employees in plan sustainability through the work life-cycle. Matt holds a Bachelor of Science in Mathematics from the University of Calgary and a Certified Employee Benefits Specialist (CEBS) designation from Dalhousie University.
---
A No Rating Performance Process: A Success Story at BC Assessment
DATE: Wednesday, May 2, 2018
TIME: 2:15pm – 3:15pm
TRACK: Organizational Effectiveness
AUDIENCE LEVEL: Senior
Sponsored by:

DESCRIPTION: New school performance processes are taking over the headlines. More than ever we're hearing about organizations that have been pioneers in transforming their old fashioned, annual reviews of past performance into the new, no-rating, frequent feedback performance processes that are all the rage. But, even though managers and employees alike seem to agree that old school performance management doesn't work, transforming is easier said than done. How does an organization actually go about making the switch? In this storytelling session, we will share the insights and lesson learned from BC Assessment's new performance process.

BC Assessment's old performance management process was, for the majority of its 800 employees, a bitter pill to swallow. In fact, in one divisional meeting, an employee, unaware the Director of Strategic People Practices was seated at the back of the room and observing the meeting loudly declared, "I feel like throwing up each time I think of having to do my PDP." Strong reactions or comments such as this reverberated across the province.

Kyla Nicholson and Lori Wallis will share the journey of discovery, design and the implementation of BC Assessment's new performance process. We say with pride that the new performance management process is "employee-designed, employee-evaluated and employee-facilitated". The first year of implementation has proven to be a success. This is the feedback we're receiving and what our survey results tell us.

PRESENTER(S):

Lori Wallis is a dynamic professional with 17+ years' experience in Human Resources. She is able to ensure alignment, establish strategic direction, build support, and lead the development and implementation of integrated people strategies and the supporting practices. She is an innovative and results driven leader who thrives on the challenge of overseeing multiple projects while delivering exceptional service. Currently, she is Director of Strategic People Programs. Her strong strategic orientation and leadership have led to the creation of a new performance management process for BC Assessment (BCA). This was recently implemented organization-wide and has radically shifted the way employees in BCA perceive and carry out the performance management. She has also led the development and implementation of a Corporate Learning Strategy that is directly aligned with the Corporate Strategic Plan. This has led to the shift in corporate culture from a "training" focus to "learning" focus.

Kyla Nicholson, CPHR is a Senior Consultant of LoganHR. Kyla brings over 15 years of experience working with clients in private, public, and not-for-profit sectors to design and facilitate leadership development, organizational learning, performance programs and employee engagement initiatives, including employee surveys. After working for a management consulting firm, Kyla began her HR consulting career with Caliber Leadership Systems where she spent time working in each HR practice area. Recently, Kyla spent nearly four years working for CPHR BC & Yukon (previously BC HRMA) as the Manager of Professional Development and a contributor to the research department. Kyla's return to consulting has allowed her to bring together her passions for HR and education. She focuses her approach on translating complex solutions into practical systems and tools that support individuals and teams to contribute to organizational success.
---
Before Burnout: Self-care Strategies to Keep You at the Top of Your Game
DATE: Wednesday, May 2, 2018
TIME: 2:15pm – 3:15pm
TRACK: Personal & Professional Enrichment
AUDIENCE LEVEL: Mid-Level
DESCRIPTION: The Western workplace culture – exported to many other parts of the world – is practically fueled by stress, sleep-deprivation, and burnout. This is profoundly – and negatively – affecting our creativity, productivity, and decision making, the very things entrepreneurs need in order to succeed." Arianna Huffington.

The fact is, HR people need creativity, productivity, critical thinking and decision making skills to succeed as well. Over time in a job or your career, you may have come to notice that the exhilarating feeling you had when you started out has faded. Even the opportunities that excited you have been missed in the day to day grind. You might even recognize early signs of burnout in yourself.

How can you pull back from the brink? How do you keep your once loved job from feeling like a swamp? How do you stop taking on other people's problems?

In this session, we will look at the factors that increase and decrease the stress of an HR professional – from personal to community to work, this holistic look at the factors creating stress along with the necessary hacks to handle it all and stay on top of your game are explored.

PRESENTER(S):

Shawnee Love

brings strong business acumen and extensive expertise leading and practicing HR over her 25-year career. Shawnee founded LoveHR in 2009 and since then has worked with 140+ diverse clients including family businesses, first nations, not for profit, and for profit organizations. Prior to founding LoveHR, Shawnee worked in entrepreneurial organizations delivering creative and practical HR solutions. In the last 8 years, Shawnee has spoken to large and small groups on topics relating to HR, entrepreneurialism, culture, and leadership, and developed and/or facilitated workshops training participants in people management, HR management, change management, and soft skills development. She is known for facilitating engaging discussions and ensuring practical takeaways for participants, not to mention her sense of humour and honest dialogue.
---
Leadership Lessons from My Dysfunctional Career and Upbringing
DATE: Wednesday, May 2, 2018
TIME: 2:15pm – 3:15pm
TRACK: Personal & Professional Enrichment
AUDIENCE LEVEL: All
DESCRIPTION: Rarely, do you get to pick your bosses, peers, or co-workers. Leaders rarely get to pick their team members, but are expected to develop them individually, engage them collectively and mold them into an effective, results-oriented group. You inherit the people you work with in your organization…just like you do your family. Regardless, you have to work with them or minimally peacefully co-exist with them…just like your family. They are all different and what it takes to get things done when they're involved in a project sometimes seems impossible. You will get several principles and real world strategies for handling these difficult situations so you get better outcomes and can increase bottom-line results. All of this is interspersed with funny, and not so funny, real-life stories and examples from Margaret's own life and career as well as the careers of other effective leaders.
PRESENTER(S):

Margaret Morford

is CEO for The HR Edge, Inc., an international management consulting and training company. Her clients have included a wide range of major corporations as well as governmental organizations. Previous to owning her own company, Margaret has worked as an attorney, specializing in employment law and has been Vice President of Human Resources for three large companies. She is often quoted as a business expert in newspapers and magazines across the country including

Wall Street Journal

,

New York Times

,

Chicago Tribune

and

USA Today

, and appears regularly on local ABC, CBS and Fox television affiliates. She is the author of two business books,

Management Courage – Having the Heart of a Lion

and

The Hidden Language of Business – Workplace Power, Politics & Influence.
---
The Timeless Secrets of Influential Leaders
DATE: Wednesday, May 2, 2018
TIME: 2:15pm – 3:15pm
TRACK: Personal & Professional Enrichment
AUDIENCE LEVEL: Mid-Level
Sponsored by:

DESCRIPTION: Based on the roughly 4000+ personal interviews with the world's top achievers and most influential leaders, this session reveals the top (5) traits that all top-level leaders(personally and/or professionally) share regardless of their title, and position in the company. We can customize to the HR Profession and reveal how attendees can each start applying them today for improved personal and professional lives.

Topics you will learn in this session include:

The 1 Degree Circle of Influence
The Pied Piper Method of Leadership (the importance of creating future leaders)
The Power of The Learning Plan (TLP)
The case for a Mentorship
The Hour of Power
E+R=O (Event + Response = Outcome) and how these 3 letters could change your life and your HR practices
The Power of NO!

PRESENTER(S):

Corey Poirier is an award-winning Keynote speaker, and multiple-time TEDx, PMx and MoMonday's speaker. He is also the host of the top rated Conversations with PASSION Radio Show and a top rated speaking related podcast. Founder of The Speaking Program, he has been featured in one-hour television specials on Eastlink TV and TeleTelevision and he is a columnist with Entrepreneur Magazine, Progress Magazine. He has also had numerous other television appearances, and is one of the few leaders featured twice on the popular Entrepreneur on Fire show. Corey has interviewed over 4,000 of the world's top leaders in search of success traits. One of his most recent talks took him to New York City where he had the extreme pleasure of speaking to at-risk youth at the Brooklyn Navy Yard Boys & Girls Club.
---
When Robots Descend: Using Technology to Enable White Glove Candidate Experience
DATE: Wednesday, May 2, 2018
TIME: 2:15pm – 3:15pm
TRACK: Talent Management
AUDIENCE LEVEL: Senior
DESCRIPTION: Talent Acquisition has becoming a breeding ground for emerging technology. Does this mean the role of the recruiter is dying? Are we building a bridge or digging a deeper canyon between companies and candidates? Let's talk about the changing landscape of recruiting technology from deep CRM functionality to artificial intelligence and how it is changing the way we think about recruiter productivity. There are some great tools out there but they need to line up with your overall recruitment strategy if you want to use them in an impactful way.
PRESENTER(S):

Sarah Wilson

is the Head of People for SmartRecruiters, an HR Technology start-up in the Bay Area. After starting her career in contingency search, Sarah's spent the past 15 years in the Talent Acquisition and HR space, consulting for top tier brands on their recruiting and performance management strategies. She has worked in professional services, telecommunications, lending, retail and tech. Sarah is passionate about creating business-first people strategies that translate into real results.
---
Closing Keynote


Core Creativity: How to Bring Creativity, Innovation and Inspiration to the Work that You Do
DATE: Wednesday, May 2, 2018
TIME: 3:30pm – 5:00pm
TRACK: KEYNOTE
AUDIENCE LEVEL: All
Sponsored by:

DESCRIPTION: The Internet has changed everything we know about business and art…and it continues to do so. You can no longer get by because you're the best in your town, province, or even country. Location means nothing. Everything now has a global audience and products and services need to do more than simply perform – they need to sing.

Nobody understands this better than David Usher. The multi-platinum artist has sold over 1.4 million albums as a solo artist and frontman for the rock band Moist, won countless awards and sold-out venues all over the world, and works tirelessly to improve his creative process. Along with being a famed musician, David is active in many business ventures, from technology and the environment to creative and social endeavors. He believes that creativity is a learnable skill and he's bringing his formula to you.

David demonstrates his fascinating formula to stimulating creativity at work through a mix of music, video, and experimentation, and brings to life the core elements needed to build a more dynamic, fulfilling, and innovative creative process.

PRESENTER(S):

A creative tour de force,

David Usher

is the front man of the internationally acclaimed rock band Moist, and a solo artist who has sold more than 1.4 million albums, won countless awards—including five Junos—and performed at sold-out venues around the world. Believing that creativity and creative success is a learnable skill that anyone can master, his unique and dynamic presentations employ music and video to help people to reboot their creativity in a world of disruptive change.

David is the founder of Art + Icons, a creative studio working at the intersection of art, artificial intelligence and the human experience. He is also the founder and creative director of the non-profit, the Human Impact Lab at Concordia University. The Lab uses interactive storytelling to re-imagine the story of climate change and the second machine age. He's the co-creator (with Dr. Damon Matthews) of the "Climate Clock: Adding the metric of time to the story of climate change."

David is the bestselling author of a book on creativity and the creative process, Let the Elephants Run, Unlock Your Creativity and Change Everything.
---