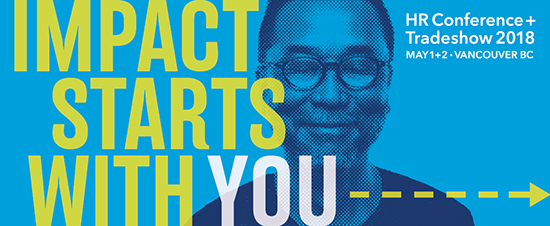 EXECUTIVE HR FORUM
The Executive HR Forum is an intimate peer-to-peer event designed exclusively for HR executives from medium to large companies.

DATE: Tuesday, May 1, 2018
TIME: 1:00pm – 3:30pm
AUDIENCE LEVEL: Executive

Peter Mansbridge is set to moderate a panel of industry leaders on their challenges and strategies to attract, train and engage employees in an increasingly volatile and technologically driven world. Transformative issues such as the impact of AI and automation, leading through disruption, managing diversity and the ever changing landscape of future skill development will be covered in this authentic peer-to-peer discussion.
Attendees will also enjoy a meet-and-greet with Peter Mansbridge during an intimate VIP networking hour.

Speakers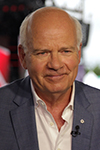 Peter Mansbridge's sterling career at the CBC is without precedent. He served as the chief correspondent of CBC News, helmed its flagship show The National, anchored all CBC News specials, and hosted the intelligent interview show Mansbridge: One on One. For his work, Mansbridge has received over a dozen national awards for broadcast excellence. Away from the news desk, Mansbridge has been recognized by a host of leading universities. He's been a Fellow at Yale, has lectured at Oxford, was named Chancellor of Mount Allison University, and is a recipient of the Queen Elizabeth II Diamond Jubilee Medal. Mansbridge was also named an Officer of the Order of Canada—one of the country's highest civilian honours—for his "contributions to broadcasting, for his commitment to helping Canadians better understand their country and the world, and for his dedication to literacy and Canada's youth." Known for his trademark voice and unflappable onscreen presence, Mansbridge has also found success as an author. His book Mansbridge: One on One was a national bestseller.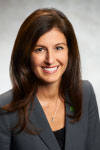 Sabrina Antonopoulos is the Vice President, Human Resources, TD Insurance where she leads a team of talented and diverse HR business partners supporting over 4,000 employees toward achieving TD Insurance's Mission; To Better Protect 5 million Canadians and their families and be the most Trusted Insurance Company. Sabrina holds a Bachelor of Arts and Human Resources Management Certification. She began her career with Canada Trust, Retail Banking in 1995. In pursuit of her HR career aspirations, she left Canada Trust to join Merrill Lynch Canada, a US Brokerage firm where she held a variety of HR roles providing support to the Investment Advice, Securities and Corporate office divisions across Canada. Sabrina rejoined the TD Human Resources team in 2009 and has held progressively senior HR roles across TD Bank including, Wealth Management, Branch Banking, Canadian Credit Cards, Banking Operations and Strategy.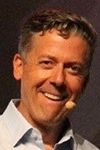 Steve Cadigan is a highly sought after talent advisor to leaders and organizations across the globe. As Founder of his own Silicon Valley-based firm, Cadigan Talent Ventures, Steve advises a wide range of domestic and international companies that include Twitter, Google, GoPro, The Royal Bank of Scotland, and the BBC. He is also regularly retained by some of Silicon Valley's leading VC firms such as Andreesen Horowitz, Index Ventures, Sequoia, and Greylock Partners. Steve also speaks regularly to conferences and Universities around the world and his amazing work in helping shape the unique culture at LinkedIn led Stanford University to build a graduate- level class around this ground-breaking work. Steve is frequently asked to appear on TV internationally and is a regular guest on Bloomberg West and CNBC. He is also a regular contributor to Forbes. Prior to launching his own firm, Steve worked as an HR executive for over 25 years at a wide range of companies and industries capped by serving as VP Talent at LinkedIn from 2009 through 2012, taking the company from a private firm of 400 employees, through an IPO and into the powerhouse that it is recognized as today.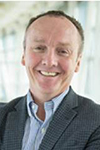 Mark Porter is Executive Vice President People & Culture with Westjet. Mark's arrival at WestJet in October 2015 marked his return to the aviation industry. He worked at Bombardier as an aircraft engineer before transitioning to a role in human resources. Prior to WestJet, Mark's career progressed at powerhouse Canadian companies. As Chief People Officer at Molson Canada, he played a key role in the Molson Coors merger. He also spent almost a decade as Senior Vice President of Human Resources with Shaw Communications. While he has many high-level professional accomplishments – which he credits to the people surrounding him – Mark is proud to sit on the volunteer Board for STARS Ambulance. STARS offers time, hope, and life-saving transport to critically ill and injured patients. In 2016-17, STARS flew 3,022 missions, carrying critically ill or injured patients. Mark's favourite WestJet destination is Dublin, Ireland. Given that Mark was born and raised in Ireland, perhaps there is a bias.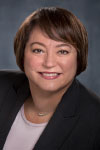 Donna Tikkanen-Davis is Vice President, Global Employee Capability with Arrow Electronics. Her 25 years in the human resources profession spans various industry sectors, to include financial services, retail, professional services, and technology. The theme in her career has been transforming organizations via transforming leaders. She has played key roles in organizations growing their footprint, transforming their brand, or expanding their product lines. In her current role, she leads Arrow's Global Leadership Academy program, which brings senior leaders across the globe together for 9 months of learning and cross-functional relationship building. She also supports 1:1 coaching engagements for leaders and the development plans for high potential female leaders. Donna has seen the benefit over the years of "spaced team learning" as well as very focused 1:1 coaching. When we know more about ourselves, our ability to lead others is enhanced. The opportunity to work with and lead a global, diverse team of professionals is one of Donna's career highlights. And, in the spirit of embracing best practice leadership principles herself, she follows the AIM approach to leading her global team. These strengths of Arrange, Individualize, and Maximize provide the guideposts for restructuring her team as needed, inspiring individual team members, and obtaining excellent performance.

Attendees
This event is open to HR executives (CHRO, VP level or above) as well for CEOs and C-Suite executives that work in organizations that meet the following criteria:
Headquarters in Canada
Minimum of $50M in annual revenue
More than 500 employees
Please note that registration for the Executive HR Forum is now open. Regrettably, it is not open to HR consultants or service providers.
Conference attendees who meet the attendee criteria have the option to register for this Forum in lieu of the concurrent breakout session on the afternoon of Tuesday, May 1 for a fee of $149 member/$199.00 non-member. If you are already registered, please contact conreg@cphrbc.ca.