58th Annual CPHR BC & Yukon HR Conference & Expo
***The HR Conference & Expo has been canceled. Please see our statement on cancellations and policies 
April 28-29, 2020 | Vancouver Convention Centre – West
The 58th annual HR Conference & Expo is Western Canada's largest human resources focused event. Come learn more about the UPSIDE of  your organization's greatest resource: PEOPLE. Explore how investing in a well-managed, skilled and invigorated workforce can provide significant returns.
This year's event will feature: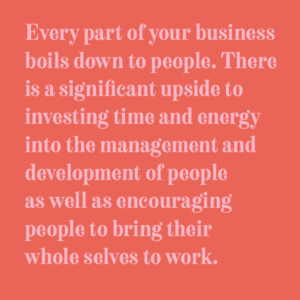 Live Music
Executive Coaching Sessions
And More!
Still not convinced? Read our
Reasons To Attend
page, which even provided you with tips on getting your employer to 'buy-in' and even a letter template that you can use to ask them to pay for registration.
2020 Keynote Speakers
MICHAEL C. BUSH
A Great Place to Work for All: Better for Business, Better for People, Better for the World
Entrepreneur, author and creator of 'Best Business' list across borders, Michael C. Bush has been CEO of Great Places to Work since 2015, guiding the global research and analytics firm in its annual workplace rankings. With over 30 years experience leading and growing organizations, Michael also served on President Obama's White House Business Council.READ MORE ON THE KEYNOTE
JOHANN HARI
Lost Connections: Uncovering the Real Causes of Depression and the Unexpected Solutions
One of the most-viewed TED Talkers of all-time, award-winning investigative journalist and New York Times bestselling author Johann Hari set out to answer the mystery of growing depression and anxiety on a global level. What emerged is a story that has since been translated into 15 languages, made into a non-fiction documentary, and is being adapted for a Hollywood film.READ MORE ON THE KEYNOTE
CY WAKEMAN
No Ego: How HR Leaders Can Cut the Cost of Drama, End Entitlement and Drive Big Results
As an international speaker, leadership expert and New York Times bestselling author, Cy Wakeman is globally recognized for her reality-based approach to leadership — one distinctly minus the drama. Backed by 20 years of experience, she solidly rejects the 'fad' of engagement and replaces it with a return of leadership to leaders, and productivity to business.READ MORE ON THE KEYNOTE
DR. ROBERTA BONDAR
Management Lessons from Space
As the first Canadian woman in space and one of TIME Magazine's "World's Best Explorers," Dr. Roberta Bondar has taken giant steps in exploring the adaptability of the human brain. A renowned speaker on adaptive thinking, she continues to inspire as a leader and visionary for corporations and organizations navigating uncharted territory across North America.READ MORE ON THE KEYNOTE