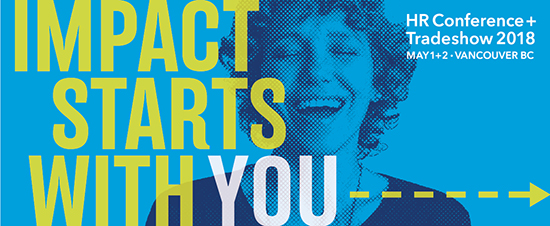 Last chance to register online and save! Regular registration ends April 23.
There are lots of different ways to participate in the HR Conference + Tradeshow. In fact, there's something for every budget and time constraint. In addition to single day registrations, tickets are available for all keynote speakers. Plus, the tradeshow is free to the public on May 1.
Keynote Speakers
Dr. Brynn Winegard
Dr. Winegard is an award-winning, Canadian professor and expert in business-brain sciences. Specializing in explaining everyday work and life phenomena using the secrets of brain science, she is a regular contributor to major media outlets including: CBC, The Globe and Mail and MacLean's. More info…
Peter Mansbridge
Peter Mansbridge is one of Canada's most respected and recognizable figures. For five decades, including 29 years as anchor of CBC's The National, he has guided us through the political, economic, and cultural events that have shaped the country. More info…
Steve Cadigan
Steve Cadigan, LinkedIn's former VP of talent, is one of Silicon Valley's hottest properties when it comes to people and culture. He aims to help leaders worldwide develop winning talent solutions, breaking down any barriers that limit high performance and the evolution of human capital. More info…
David Usher
David Usher, Juno-award winning musician and creativity expert, advocates that core creativity is a learnable skill that anyone can master. The frontman of the band Moist shows audiences the steps they can take to stimulate the creative process to gain competitive advantage. More info…

Whether you're nurturing corporate culture, advising senior management or steering teams through transitions, you're an HR leader influencing the direction of your workplace. View the HR Conference + Tradeshow 2018 brochure.