We're less than three weeks away from Western Canada's largest HR Conference + Tradeshow!
Have you registered yet?
If so, here are some of the awesome things we have planned for this year:
5 Keynote speakers
40+ Breakout speakers
Live music
Escape room
Nail polish bar
LinkedIn profile review
100 Booth tradeshow
Need more incentive to register if you haven't already?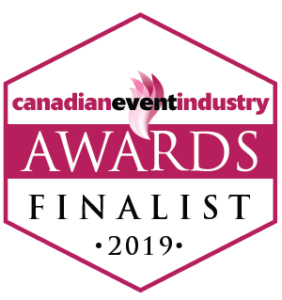 The HR Conference + Trade we put on last year is currently a finalist for Best Conference at the 2019 Canadian Event Awards. So you can rest comfortably at night knowing you're learning at one of the top conferences put on by anyone, anywhere in Canada.
And for a sneak peek, check out the HR Conference + Tradeshow 2019 program.
2019 Keynote Speakers
Mel Robbins
In her globally acclaimed TEDx talk with over 12 million views, award-winning and bestselling author, Mel Robbins has wowed the world with the science backed secret to change: The 5 Second Rule. More info…
Duncan Wardle
Leaning on 25 years with Disney, Duncan Wardle is now on a mission to prove that everyone is creative. He will demonstrate a series of creative behaviors and innovation tools that deliver revolutionary thinking and substantial business results. More info…
Ron Tite
Marketing, branding and creativity expert, Ron Tite was named one of the "Top 10 Creative Canadians" by Marketing Magazine. His presentation touches on branding, corporate strategy, creativity, content and social media. More info…
Hayley Wickenheiser
Seven World Championships, Five Olympic Medals – Hayley Wickenheiser is a titan of sport and a leader both on and off the ice. She is considered by many to be the best woman to ever play hockey. More Info…
Steve Gilliland 
A member of the Speaker Hall of Fame, Steve Gilliland is one of the most in-demand and top-rated speakers in the world. In his eye-opening session, he shows how to avoid being robbed of the opportunity to preform at peak performance because of negativity. More info…
Location: Vancouver Convention Centre, West
1055 Canada Place, Vancouver, B.C.