Become a CPHR
There are many professional benefits to attaining your CPHRTM. But the best evidence of the value CPHR designation holders bring is clear. CPHR designation holders earn more than non-designated HR professionals.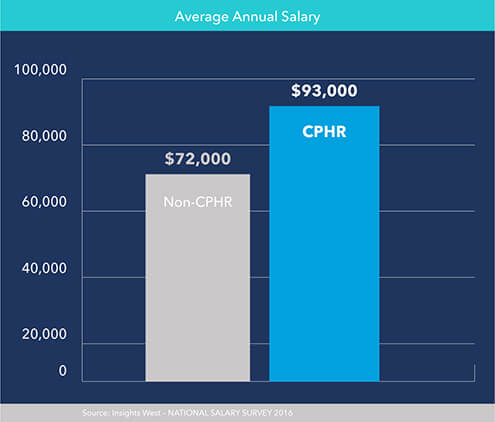 Beyond the evidence provided above, here are some of the advantages to attaining your CPHR designation:
Proven Expertise
Demonstrate to employers that you are a true HR expert with verified knowledge in all aspects of HR.
Continual Learning
Highlight that your skills and knowledge is current and relevant.
Knowledge Community
Become part of an exclusive nationwide community of HR experts.
Ethical Behaviour
Commit to a high standard of ethical behaviour and hold to the Code of Ethics.
Join the thousands of HR professionals across Canada who have discovered the CPHR advantage. Learn more about the value of the designation and the path to achieve it.